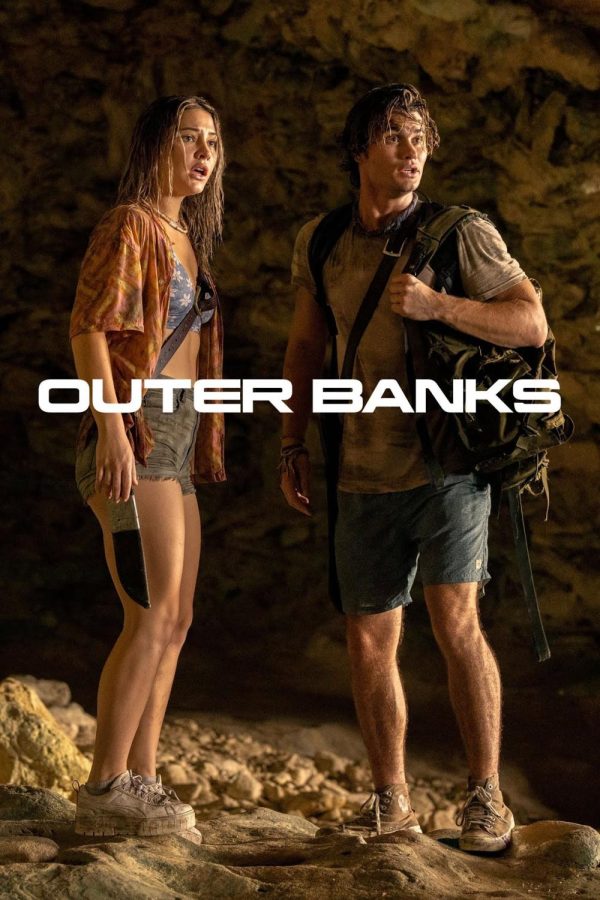 Outer Banks: Season 3
Here's what we have to say about the new release of Netflix's "Outer Banks"
March 15, 2023
On February 23rd, 2023, the anticipated release of "Outer Banks" season three aired on Netflix. "Outer Banks" gained high expectations due to its popularity and admiration from previous seasons, and it's safe to say that with the show's number one spot trending, season three did not disappoint. From two "Outer Banks" lovers, here is our review of season three and predictions for season four.  
"Outer Banks" originally came to Netflix during the peak of the COVID-19 pandemic. With millions of viewers stuck at home, the show and the cast quickly gained fame. Three years later, Netflix recently announced the renewal for a fourth season, knowing how fans would go crazy for it. 
The series takes place in the Outer Banks of North Carolina and follows the main characters of John B, JJ, Kiara, Pope, Sarah, and now Cleo through thrilling adventures as they live as "pogues" on an island with many "kooks". With the help of family heirlooms and relationships, the pogues follow town history in search of treasure, gold, and for the truth to the past. "Outer Banks" is an action packed and drama filled series as these five characters face their rivals, the kooks. With an emphasis on family, relationships, and personal struggles, "Outer Banks" captivates many watchers worldwide. Warning, season 3 spoilers ahead!
Season two left viewers on a cliffhanger, when Big John Routledge, John B's dad, was found alive after 20 episodes of him being missing, and  the pogues stranded on an island they now call Pouglandia. Season three seemed to meet the high expectations of the media, however many were still conflicted with how new parts of the story were portrayed. 
Big John was a key factor in this new season, acting as the starter for the El Dorado conquest. Fans were happy for him to be back, as it created a heart-warming, family storyline, but many were majorly disappointed when his character ended up to be greedy, rude, and a twin flame version of Ward Cameron, one of the main antagonists throughout this series. Watchers expected Big John's personality to be more charming, but with his short appearance and death at the end of season three, people became even more let down. Expectations fell flat for Big John but fans were pre-informed on the fan favorite coupling of Kiara and JJ. 
Otherwise called Jiara by fans, Netflix dropped hints months prior, releasing a photo on their Instagram of the two touching hands, looking as if they were in deep discussion of their problematic situationship. Fans swooned over JJ as he broke into the all girls camp, told Kiara he loved her, and helped her escape and save her. Many viewers enjoyed the emotional connection between Kiara and JJ this season, crediting the passionate acting of Madison Bailey and Rudy Pankow. 
However, not every relationship has a happy ending or perfect story line. The iconic first couple of the show, Sarah and John B, go through a major falling out in the middle of the season, which had fans questioning if they were going to make it out of this new season together. The forever couple had a falling out for a few episodes, as Sarah cheated on John B with Topper. She previously cheated on Topper with John B in season one, which was the starting point of Sarah and John B's romance. Fans' views on Sarah's character shifted to hatred, and now people do not know what to expect for the future of her character. 
The season ends with a ceremony in honor of the pogues for finding the hidden gold at El Dorado. The pogues have found all 3 pieces of treasure that people have been searching for for hundreds of years. The town comes together to support and celebrate the six teenagers, but a man approaches them with a job that involves finding a sunken ship. With this new job proposal, the season ends on a cliffhanger and leaves fans excited for the next season. 
With the news of an upcoming fourth season, predictions are already spreading. Fans' predictions came true this season, with their ideas becoming reality for the show. Within hours of the season three release, Instagram, TikTok, and Snapchat filled with fan-fiction and predictions of what's to come. 
 As JJ and Sarah have both struggled with their families throughout the series, many predictions have been made on whether their complex family relationships will continue since their parents are out of the picture. One of the predictions for John B and Sarah in season four is that their missing moms are the same mom and they are siblings or twins, or she will return to the Outer Banks. However, fans presume more realistically that John B and his mom will connect and rebuild their relationship now that Big John is gone for good. 
Additionally, Pope and Kiara's parents are the only parents that have now been here since the pilot. We've previously seen the stricter side of Kiara's parents, which has evoked some of the biggest roadblocks in the show. Another popular forecast is that Kiara's parents may become overly supportive in season four because they are using her for publicity due to the pogue's fame after finding the gold. Pope's parents seem to be more supportive, but they may find family history they wish they hadn't dug up, or begin to have a problem with his and Cleo's unlabeled relationship status. The last popular fan idea is that Blackbeard and Dennmark Tanny will be connected in some way and both of them could  be intertwined in the history of the Royal Merchant.
Leave a Comment
About the Contributor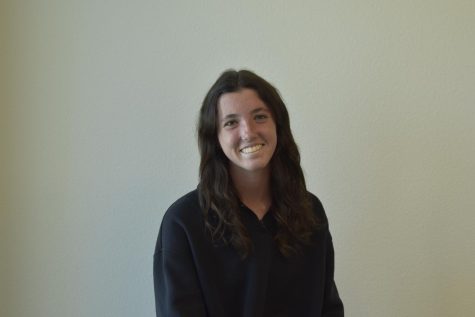 Brooke Stealey, Junior News Editor