Modern Vampires of the City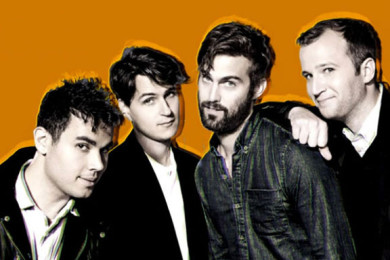 Vampire Weekend's third studio album, "Modern Vampires of the City," was originally due to be released on May 7. However, with the overwhelming amount of crazed fan girls (and guys) who stormed their online store the day that it became available for preorder, they were forced to move the release date back a week to May 14 in order to be able to produce all of the copies that were needed.
May 14. Only one week later. I could handle that. Or, at least I thought I could.
After hearing their double A-side single "Diane Young/Step" I could barely contain my excitement anymore. It was all so real. My favorite band was releasing a new album; it was going to be good, and I now had songs to prove it. However, these two tracks only satisfied my cravings for a short amount of time. Pretty soon I was anxiously looking over the released track list on a daily basis and pondering how each song was going to sound.
I knew that this complete album-listening experience was going to be borderline spiritual for me, which is why when "Modern Vampires of the City" began to stream for free on iTunes a week before the album was due to be released, I decided that I should wait the extra week to make the experience that much more special.
I struggled to find strength at first, and it only got more difficult to hold off as the buzz revolving around the album grew. It was when front man/lead singer/ultra-babe Ezra Koenig tweeted "to the ppl waiting for their cd's/vinyl to listen – u r a waiter AND U DESERVE A BIG TIP #respect" that I found my motivation to stick it out. He was right. I was a "waiter" who deserved a "BIG TIP" and because of that I had earned some serious "#respect" from my future husband.
It turned out to be well worth the wait. I got my "limited edition" white vinyl in the mail the day after the release. Roughly 15 minutes after opening the package, the vinyl was on my record player and I was lying on the floor, taking it all in.
"Modern Vampires of the City" did not let me down. I had high hopes for the album, and all of my expectations were met. Though I don't find myself actively disliking any of the songs, "Hannah Hunt," "Everlasting Arms," and "Finger Back" shine through more than others for me. The album has consistent themes of coming of age and fear of death all poetically mixed in amongst the usual romantic lyrics.
As a third album, the band does an impeccable job of blending experimental elements with the classic sound that their fans originally fell in love with. They also managed to make all of the songs well-polished to the point where they sound great on the album and can still be well reproduced live. Vampire Weekend successfully created yet another album that will resonate with me, as well as numerous other fans, for the rest of our lives.
About the Writer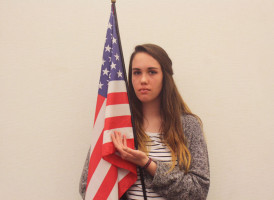 Kirsten Walz, Photo Editor
"Hi, I'm Kirsten and I'm Canadian."