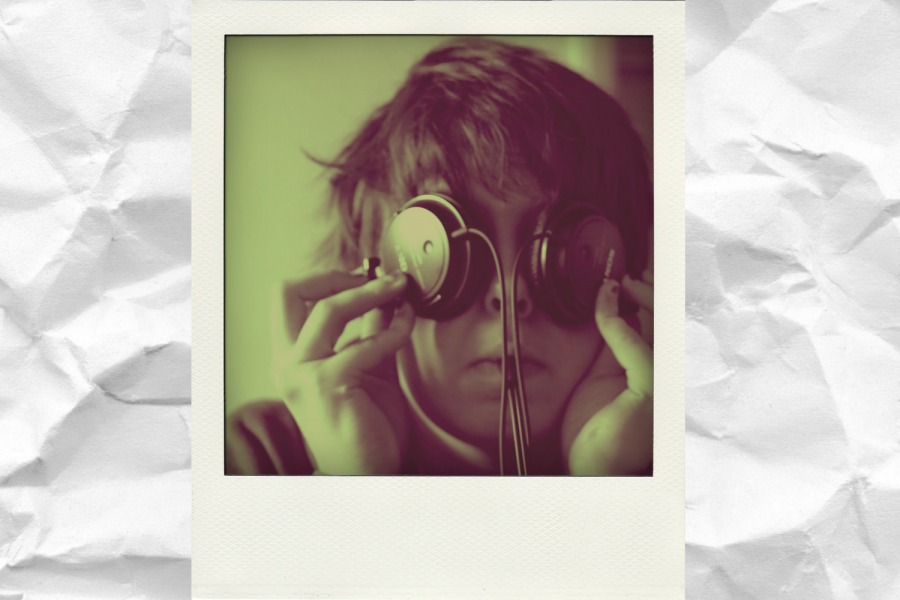 The soundtrack to my life
Why music is vital to my health and survival
February 22, 2021
What do I love about life? Music comes first to mind. It is the only thing in the world that can match my every emotion, impact my mood, brighten my darkness, expand my soul. Even when I've thought I had nothing, I always had music. It has concealed my anxiety, sadness, and insecurities and emphasized my happiness, pride, and inspiration—playlist after playlist, hundreds of songs to encapsulate my experiences and run the soundtrack to my life.
There's not one day I can remember where I didn't listen to music. Like breathing, the music feels vital to my life. Every time I put the key in the ignition, lift a weight or grab a burger, I crave that soundtrack. 
Now, how did I become addicted to music like a drug? It starts with me, at age seven, in my living room in Tucson, AZ, dancing to "Celebration" by Kool & The Gang. During the 45-minute drive to my elementary school, I absorbed the top 40 hits day-by-day until I knew them by heart. Since then, I've exposed myself to thousands of new songs and so many new genres that my music taste has been fully transformed.
I've taught myself patience, to drive a little slower or take a little longer so I can hear one last song. These days, it's the perfect escape to drive for miles and miles, listening to that song that's perfect at the moment. 
The most profound aspect of music for me is the artists: they have the ability to capture the emotions and situations of millions of strangers. It reveals that we are all so unique yet incredibly similar and can intertwine our experiences with one song. With some music, I can feel that connection, not directly to others, but the sense that I am a part of something. 
How is it that someone else can describe my feelings better than I? It's truly mind-boggling to me, though simultaneously comforting. At times the world can feel lonely and cold, and it's reassuring to have beautiful sounds to sympathize with you. 
Music is free therapy, and I should know—I've paid for the real thing. When listening to music, I feel like I'm in my element, even while carrying out those simple tasks most people do every day. 
But I cherish these times; I'm addicted to them. I am addicted to listening to music with every step I take. Without it, my world is silent, my writing is weak, my passion is lacking, and my drive is static. 
Music quite literally drives me to do what I need to—and not just aimlessly on the 101. I've developed playlists for my every move: to complete my homework, drive to my dentist appointment, or stock shelves. It all keeps me going. Without music, I, too, am easily distracted. If my brain's gears aren't turning, they will find a way to. Press pause, and I'll pick up my phone to Google the word for a group of crows (it's called a murder) just because it's so easy to think of any BS when I'm not focused. 
I use music to combat this. I blast tracks into my headphones to get me focused on the task at hand. It's auditory stimulation as well as a visual distraction since I can almost imagine how it would look if music could look like anything. I can see colors and words flashing across my mind as I absorb the melodies they match, an entire show only I can see. If I close my eyes, I can always imagine myself in a scenario where I feel the song matches my activity and picture myself driving, eating, or working out to the song, as if in real-time. Listening to music is like an intimate performance you can see anytime—and for me, it is the foundation of my reality.
I would go as far as to argue that music, for many people, is a deeply spiritual part of their lives that makes them feel whole in times of uncertainty. Music grounds me like gravity. I can't even shower without some tunes. Especially during a pandemic, in times of such instability, it sometimes feels like a song is the only thing I can lean on. 
Leave a Comment
About the Contributor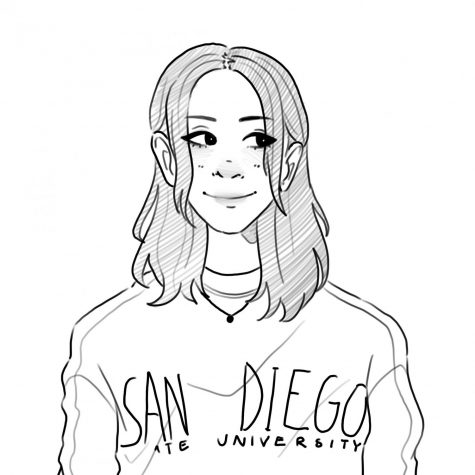 Isabella Ferrea, Spring Opinion Editor
The snack that smiles back!