"Hamlet" Preview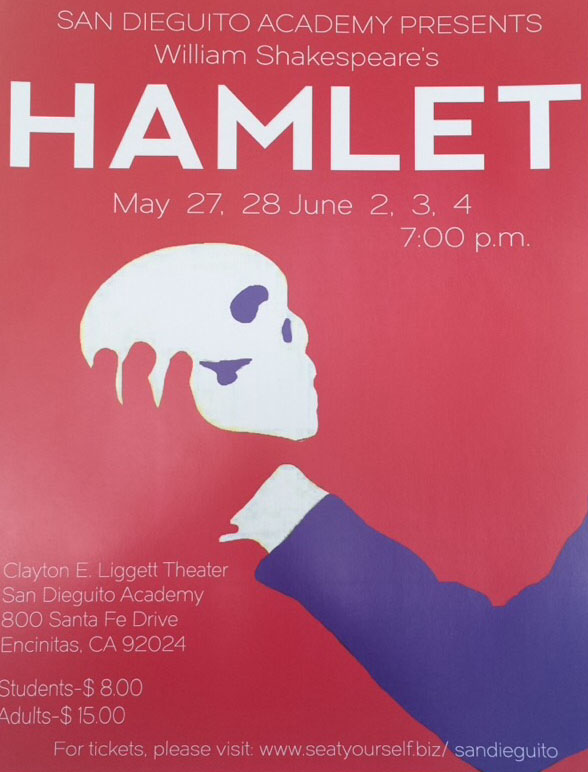 A contemporary twist on the classic play "Hamlet" will be presented by SDA's Drama Production class on May 27, 28 and June 2, 3, 4. The setting of the story will be changed to a modern presidential election, while the rest of the show stays true to Shakespeare's original plot.
Hamlet Sr. (Andrew Bush) and Claudius (Will Fletcher) are brothers that are both presidential candidates, when Hamlet Sr. is mysteriously murdered. Soon after, Claudius marries Gertrude (Maggie Lombard), Hamlet Sr.'s wife. The story follows their son, Hamlet (Jewels Weinberg), as he copes with this tragedy. This artful play also examines the effects of the media, as this family's soap opera-like life is put into the spotlight during the election.
According to Rachel Kanevsky, freshman, this production features an especially elaborate three-story set. It includes a chandelier on the middle platform, is themed with red, white, and black, and has a checkered floor to symbolize the connection to a game of chess.
Drama Production teacher Stephanie Siers said, "I have been wanting to direct this show since I started teaching, but have been waiting for the right group of kids. I must say, this has been one of my all-time favorites to direct and the kids (both actors and technicians) are phenomenal!"
"Hamlet" will be showing at the Clayton E. Liggett theater at 7:00 P.M. on all five nights. Tickets are $8 for students and $15 for adults and can be bought during school or online at www.seatyourself.biz/sandieguito.
About the Contributors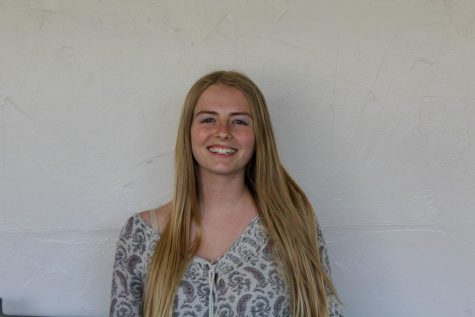 Sylvia Young, Humor Editor/ Features Editor
"I mean it's one banana, Michael. How much could it cost? Ten dollars?"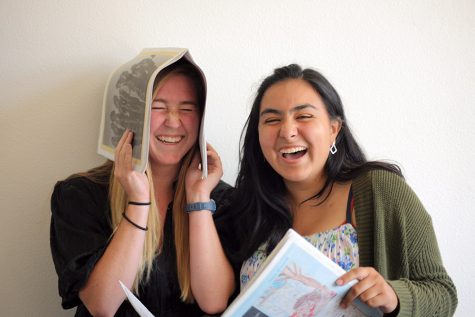 Kate Sequeira, Online Editor