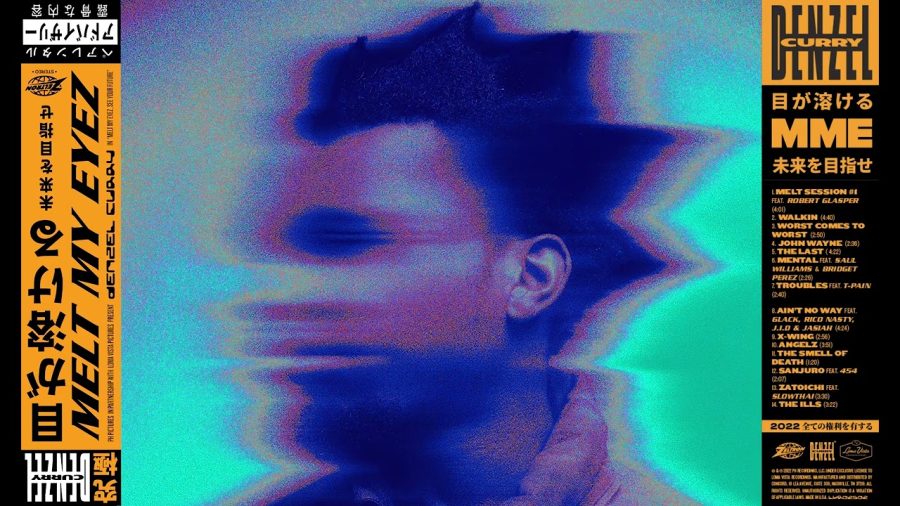 courtesy of Denzel Curry on youtube.com
Denzel Curry's redefined sound: "Melt My Eyez See Your Future"
A step in a different direction for Curry.
April 27, 2022
For the first time in three years, South Florida rapper Denzel Curry has released a new album. Released a month ago and following the success of his other studio albums such as "TA13OO" and "ZUU," Curry takes his aggressive production and lyrics and focuses both into an experimental and RnB inspired album that reflects his thoughts on society and the idea that people blind themselves to news, and the world around them to make peace with the chaos surrounding every person. This plays out in the production as Curry uses many ambient synths and spaced drums that echo throughout the imaginary halls of each song.
Denzel onboards an impressive number of features in his 14-track album, including high profile artists such as T-Pain, JID, and producers Thundercat, JPEGMafia, and Kenny Beats, who each bring their own unique style to the final product of each song. Thundercat's otherworldly synths, JPEGMafia's experimental samples and drums, and Kenny Beat's consistent production all fuse perfectly together into a collection of tracks that carry the same swagger that Curry brings with him on each and every feature and album. 
"Melt My Eyez See Your Future" manages to flow seamlessly from song to song while simultaneously switching styles and introducing different genres into each track. The album manages to encompass a wide range of styles that artists usually ignore to keep their popularity and follow trends such as experimental backtracks and RnB synths.  
What stood out most on this album was Curry's unmatched lyrics, word play, aggression, and ability to switch his flow on command. Songs such as "Walkin" and "Zatoichi [Feat. slowthai]" are perfect examples of his ability to switch style and flow as he goes from a walking pace to a constant barrage of clever lines that criticize society and its emphasis on material goods and status.
So far Curry has never failed to deliver as each song in his album seems to be at the same level as the next, if not better. Listening to "Melt My Eyez See Your Future" all the way through, you notice the level of detail Denzel puts into each of his songs, each flowing into the other with smooth faded outros into rising intros that open the door for Curry to blow the listener away. This album has been very well received and has played a key role in Curry's attempt to redefine himself and his style. As he continues to release singles, hopefully he fine tunes his new experimental sound and manages to release even more top songs.
Leave a Comment
About the Contributor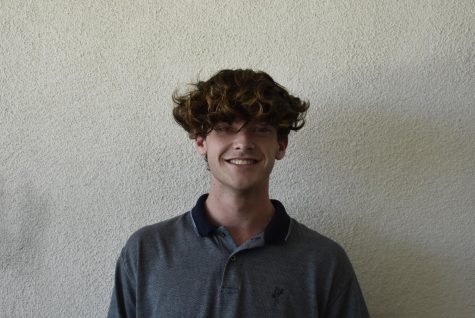 Brit Oien, Staff Writer