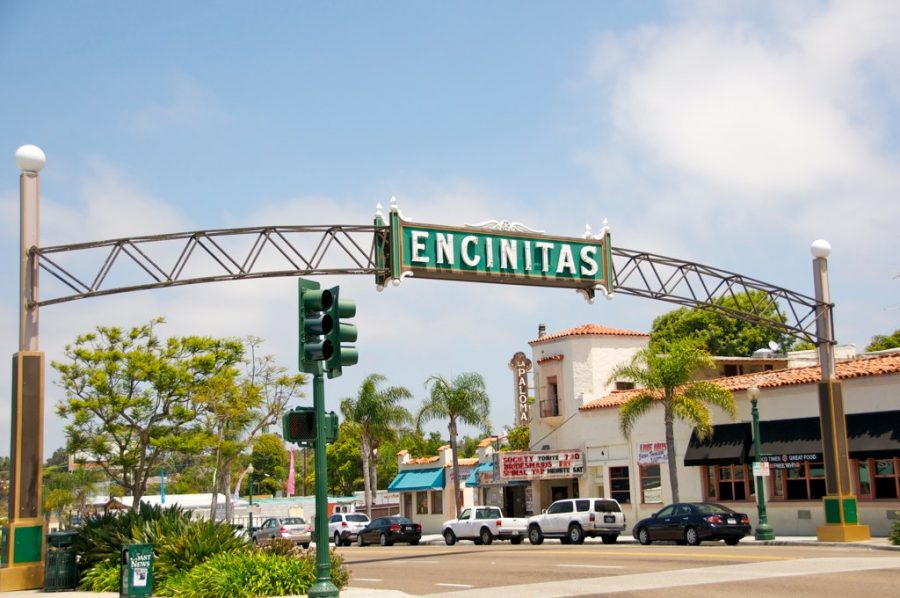 Holiday Small Business Gift Guide
Guide to helping you pick out the perfect gift for your loved ones this year!
December 18, 2020
The holiday season is all about giving back. Especially during this difficult time, it is more important than ever to support local businesses. When shopping locally rather than at big-name stores, the local businesses recycle a much larger share of their revenue back into the local economy. When supporting small businesses, you're also supporting the community and the people within it. So, when shopping for your loved ones this holiday season, look locally and give back to the community. To help you in your search for that perfect gift, here is a list of gift ideas you can find at numerous small businesses near you.    
Books/Games:
Live Your Dream by Grant Pecoff ($20) – Bliss 101 
Van De Vort Anti-Inflammation CookBook ($28) – Vandervort Del Mar 
A Pocket Guide to Finding Your Bliss and Freedom by Carole prism – Bliss 101 
Modern One Sketch a Day – A visual Journal ($16.95) – grounded 
Little Puzzle Thing ($15) – Bon Bon
Clothing: 
Jena Midi Dress ($42) – Vandervort Del Mar 
Skyline Long Sleeve Tee ($46) – Fowlers Boutique 
Clean Elevation Leggings ($89) – Vuori Encinitas 
Heavyweight Hooded Pullover ($39.95) – Encinitas Surfboards 
Boots Ribbed Bikini ($76) – Blackbook Bikini
Furniture/Household items: 
VDV Home Classic Christmas 10 OZ Candle ($30)  – Vandervort Del Mar 
Black Tan and Turquoise Ceramic Vase – BonBon
Jali Azure linen Lumbar Pillow ($40) – grounded 
Hanging Bubble Terrarium with Air Plants ($39.99) – grounded
Love You Mom Heart Dish ($14) – Bon Bon
Sports/Beach Equipment: 
Encinitas Rack Pads ($29.95) – Encinitas Surfboards 
LEUS Beach Towel Corpo ($24.95) – Hansen's Surfboards
Long Flag – Palm Flag 32OZ Water Bottle ($35) – UNIV
Electric Snow Goggles EGV.K ($55) – Hansen's Surfboards
Smashball ($12) – Encinitas Surfboards 
Makeup/Beauty/Skincare:
Deep Cleansing Clay Masque Botanical Kinetics ($26) – Lemongrass Salon
Brow Definer ($24) – Lemongrass Salon 
Sun Bum Cool Down Hydrating After Sun Lotion ($11.95) – Hansen's Surfboards
Kai Body Glow/Body Lotion ($32) – Bliss 101 
Botanical Kinetics Daily Care for Oily/Normal Skin Set ($83) – Lemongrass Salon
Jewelry: 
Joy Dravecky Helper Coin Pendant ($80) – Vandervort Del Mar 
Simple Petite Hoops ($20) -Couturebythesea – Bliss 101
Etoile Tennis Necklace- Gold Plated ($32) – Vandervort Del Mar 
Blue Lace Agate Ring ($35) – Lily Girl Jewelry 
Shoes: 
Malvados Slumber Slipper Nite ($40) – Vandervort Del Mar 
Reef Men's Shoes Discovery ($75) – Hansen's Surfboards  
Everyday leather Slip-On Black ($89) – UNIV 
Natural Snake Slide ($76) – Bon Bon
Sunglasses/Bags/Wallets:
Orangie Tote Bag ($28)- Fowlers Boutique 
The Retro Readers ($40) – grounded 
RAEN Optics Mason 51 Sunglasses ($130) – Hansens Surfboard
Lightly Salted Cotton Canvas Tote ($14.95) – Encinitas Surfboards
Euro Slide Black Leather Passport Wallet ($58) – grounded  
Hair/Hats/Beanies:    
Ephemere Cherry Knot Hair Claw ($16) – Vandervort Del Mar 
Lefts Trucker Hat ($35) – Vivix659
Marlin Mesh ($25) – Fowlers Boutique 
California Beanie ($28) – Vuori Encinitas 
Flexfit Fitted Hat ($24.95) – Encinitas Surfboards 
Food Gift Cards: 
Plumeria Encinitas ($25-$100)
Bump Coffee ($15-$50)
Gelato 101 ($10-$50) 
Pipes Cafe ($10-$100)
Lofty Coffee ($15-$50)
Experiences/Specialty Item: 
Queen Eileen's Customizable Holiday Gift Baskets (Prices Vary) 
Lemongrass Customized Facial ($120 – 1 hour) – Lemongrass Salon