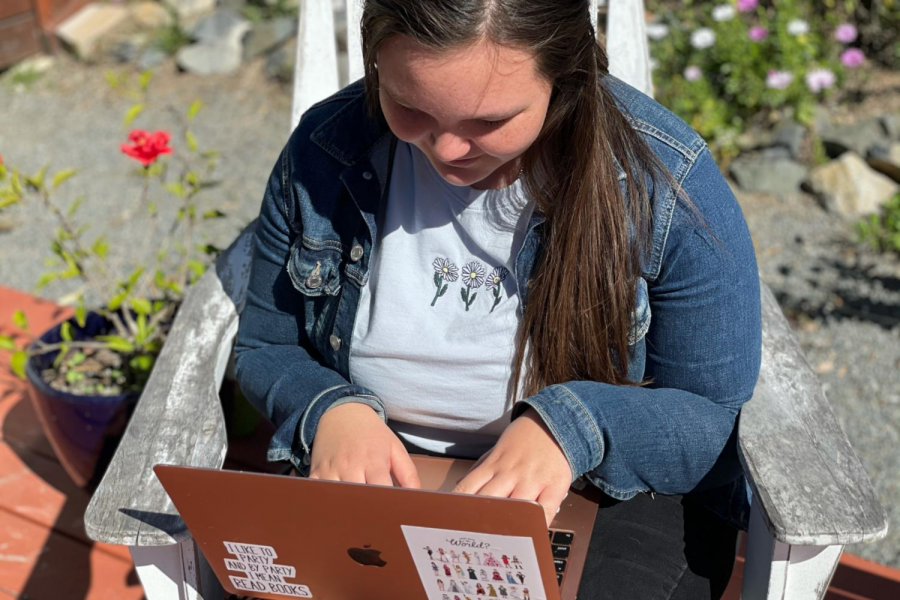 13 Things Adults Don't Understand About Being A Teenager During Quarantine
March 5, 2021
From Zoom bombs to socialization through Among Us, here are just 13 things adults don't understand about being a teenager during a global pandemic:
1. The utter doom of Zoom-bombs 
My dad likes to walk behind me during school and ask if my camera's on. It is. He then says hi and walks away.
2. The need for it to be quiet from approximately 8:39 a.m.-1:48 p.m.
I don't think it's too much to ask…also, a side note to all pets: why must you need to go outside the *moment* period one starts??
3. The need for lighting; if my room doesn't have good lighting, I'm leaving.
The unfortunate fact is that yes, my room has such terrible lighting that I have declared that school must be done elsewhere. Welcome to my school's classroom, family members, also known as our dining table!
4. The fact that games like Among Us ARE socialization
I mean, this one is pretty self-explanatory. Though adults may just see us spending hours screaming at a game, it lends itself to amazing socialization. Also, if I get Imposter and am voted off immediately for something I didn't do again, I am leaving.
5. We miss our extended family and friends more than you know
I haven't seen some of my extended family in 16 long months. Although everyone shares the sadness of not seeing family members and friends for so long, there's something about losing that time as a somewhat-child that makes it harder. (Also, 16 months is about the same as 35,040 episodes of a comedy TV show, of which I feel like I have almost watched all of in quarantine). *sobs*
6. Despite all this alone time, a phone call still = I think someones died
As an example….The editor-in-chief of the Mustang, the wonderful Kylie Schwartz called me the other day. I stared at my phone for about 5 seconds before I could even process what this meant. Turns out, she wasn't calling me to tell me that something was wrong; what a strange experience!
7. The absolute need for alone time and quiet. Reading (or binging TV shows like Glee) under a blanket is LIFE!
I can't even explain how amazing this is. Your blanket becomes a little haven from the noise and excitement from the house. I can recommend it—100%. 
8. The horror, the abject terror, of the Office being off Netlfix. What the heck, Netflix? Read the room!!
I told my mom when I heard about this that I felt like my childhood was ending. She told me I was being dramatic.
9. When I say I am ready to go, it means that I have a goal to get ready in about 20 minutes and am about 30 minutes away from *actually* being done.
I learned that this makes adults mad. Who knew?
10. Laundry, hair, homework…not really priorities at the moment
I figure out that I need to do my laundry once I find out that I have no socks left. I then gather up my courage and remember to do it about a week later.
11. We are infinitely grateful for the old TV shows that we have just waiting on our TVs. I mentioned up above that re-watching Glee was the best. Thing. Ever.
Also Modern Family, The Office, The Good Place, and even more.
12. The need to re-do our rooms! To just re-do them again
Excitement! Spontaneity! Change! Things that are very devoid in our lives right now. Also: fake ivy.
13. The need for beautiful, sad music like Billie Eilish and our queen, Taylor Swift
I guess my parents think that our music is too depressing. To that, I counter: Taylor Swift ends "evermore," with the words, "I had a feeling so peculiar. This pain wouldn't be forevermore." If that's not the happiest music of our generation, I don't know what is!
About the Contributor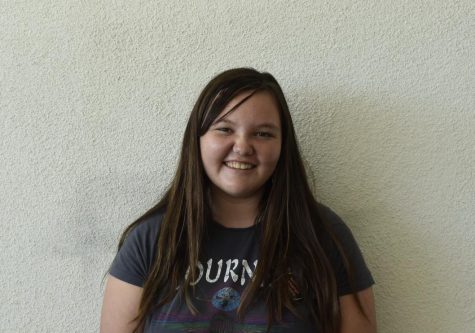 Kaya Simcoe, Staff Writer
Supplying trees with CO₂ faithfully since 2005™️