Students Discuss Parking in Mini-Forum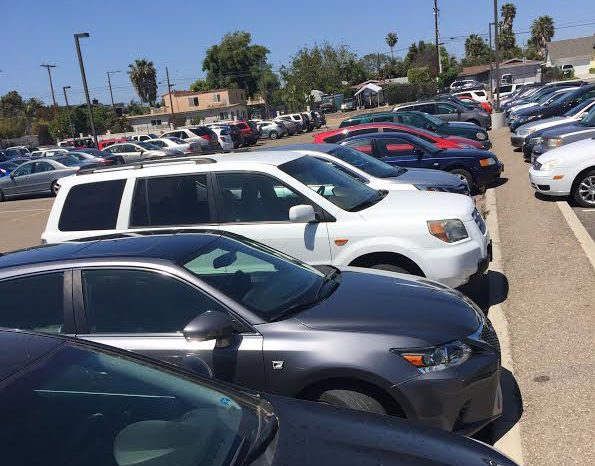 A small group of students and administrators gathered in the ASB room to discuss parking solutions today at lunch. The "mini Forum" came two days after Principal Bjorn Paige announced that 50 spots will be opened to students in the front lot in the near future.
Organizer senior Chloe Williams attributed the small turnout of five students to Paige's announcement at Tuesday's forum. Assistant Principals Briehana Weatherford and Robert Caughey said the parking spaces will be open as soon as SDA receives the "proper signage" from the district, but did not have an exact timeline. They also stressed that students who park in the front lot before spots are opened will still be ticketed as usual.
Weatherford and Caughey said students parking in the front should make a point to arrive well before school starts in the morning to avoid the rush of drop offs. Weatherford added that the lot would work best for students with a free first or fourth period.
Another issue discussed at the forum was the upper student lot, which the administrators said may soon be altered to no longer allow left turns out of the lot. This is because the stop sign to the left of the entrance/exit sometimes causes backups that affect people trying to leave school, said Caughey, comparing it to exiting a sports event or concert every day.
He said the staff has been "very supportive" of the parking reforms, "with great ideas on how we can keep this sustainable for the future."