SDA Students Explore Clubs
October 10, 2017
Students of all ages swarm the new courtyard. Mouths are already stained from lollipops and all sorts of candy, but this was Friday candy not Sunday candy, unlike what the Chance the Rapper song implied.
Bubbles cascade through the air, more gracious than the tennis balls and frisbees being shot out by Robotics Club. Digressing from the speakers, bright signs and bright smiles awaited you at each booth.
The club fair is a good way for students of all ages, not just freshman, to join clubs at SDA that help shape the culture. It is a great way for kids to get involved in the school and bond with new people.
Freshmen aren't the only people interested in joining clubs, lots of upperclassmen attended the fair, looking for a new time investment such as Junior Katie Hostetler who is thinking about joining Fashion Club. She said, "I really like the idea of clubs at SDA and all of my friends are in it."
Junior Genevieve Kessler was also interested in joining a club this year. She said, "I like the Key Club because it will help with college applications and community service hours."
Jimmy Adame, junior, is also interested in joining some clubs. He said, "I want to have something to do at lunches some days and since my sister runs Bubble Club and my Psychology teacher runs a club as well, I might join one of those."
Students running club booths gave a little insight into what their clubs are about and what they do for our community, such as sophomore Hailey Kowar, who is the creator of the Students for the IRC Club. She said, "Our club fundraises for refugees and it helps people in need."
Junior Jeremy Romero is part of Stang Gang and he said, "This club is about raising school spirit for sports events because we want to become a community and show support for our teams here at SDA."
Nancy Saltamachio is a junior at SDA and actually runs a club called Animal Care Club and she said, "our club fundraises for local animal shelters to help animals in need. You can make new friends, show your love for animals and get involved in the school."
Leave a Comment
About the Contributor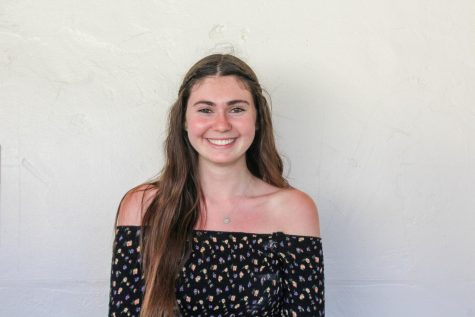 Jaden Hauptman, Photo Editor
I like dogs more than people…