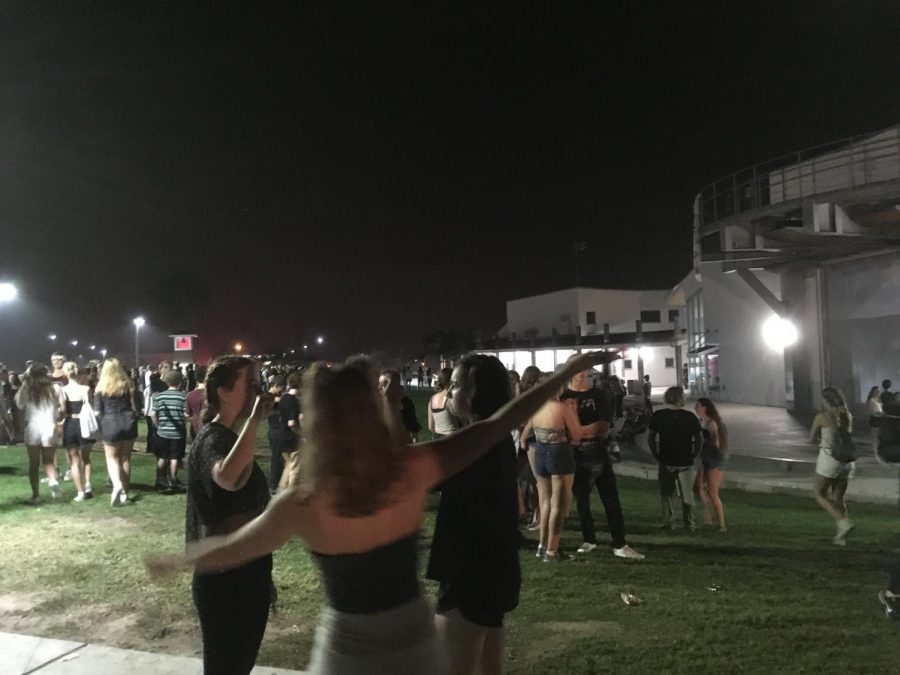 Fire False Alarm Draws Homecoming to a Close
October 30, 2017
This year's homecoming dance ended with students evacuating the gym and the fire alarm replacing the typical high volume '00s dance tunes. Through a panel in the office that shows causes of alarms, administration quickly determined that the box by the gym was deliberately pulled, said Assistant Principal Celeste Abdelnaby. The same alarm was also pulled again about 20 minutes later, she said, and the fire department responded both times.
The first instance happened just a few minutes before the dance's scheduled 10 p.m. endtime. Some in the crowd of students dancing on the gym floor couldn't hear the noise over the music, causing some initial confusion when the song abruptly stopped and the lights came on.
"The sounds and lights looked like part of the dance. Then everyone just started leaving and I realized [the alarm was] going off," said senior director Madison Noyes. "I couldn't tell if it was from all the heat in the gym, a real fire or if someone pulled the alarm."
Abdelnaby said the context of the incident helped administration to determine that "it was most likely not a fire. Nonetheless, it was still important to clear the gym in as quick and orderly a way as possible so that didn't cause any safety issues."
Sammi Parisi, another senior director, said she heard the alarm but initially "didn't think much of it."
"Then I saw [ASB advisor] Mr. Keillor run in and they told us all to leave," she continued. "To be honest, I was super bummed, but what's an SDA event without a fire alarm?"
SDA has had several incidents of fires over the last few years, including arson, false alarms and fires in the shop buildings. Not including drills, there were at least evacuations five evacuations last school year and a similar amount the year before.
Abdelnaby said that administration has not met to discuss this incident since the dance, but that she doesn't know of any further investigation into who pulled the alarm. According to the California penal code, the consequences could be up to $1,000 or a year in jail if the person responsible is caught.
Over 1,000 bought tickets to the dance, which is high for homecoming, Parisi said.
"Besides the abrupt ending from the alarm, the dance was really fun and successful, and I think people will remember it for a long time," Noyes said.
About the Contributor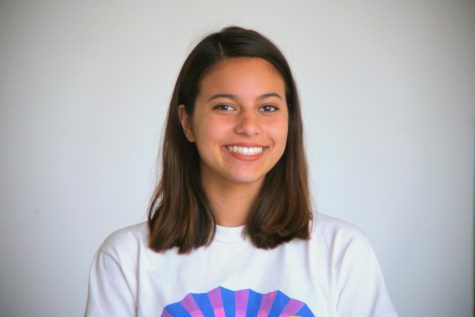 Olivia Olander, Editor in Chief
Olivia Olander is a senior. She likes news and boba.