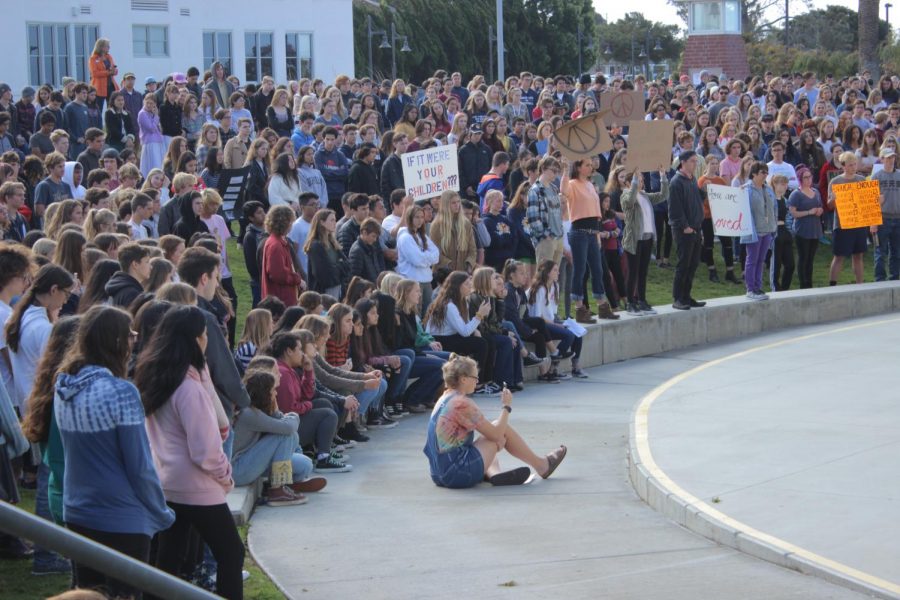 Opinion – Next Time, Let's Do Better
March 16, 2018
On Wednesday, many of us left our classes to attend a walkout mourning the victims of the Parkland shooting from 10 to 10:17 a.m., one minute for each life lost on Feb. 14. Arriving at the PAC, we were greeted by a sea of our classmates, standing in solidarity against gun violence and in support of those affected. Signs with statements like "Peace Plz" and "Hey Congress, our lives > your campaign" were held up solemnly, a visual representation of students wanting change.
However, many of returned to our classes, for lack of a better word, disappointed.
What many of us expected to be 17 minutes of mourning and solidarity for Parkland students and staff wasn't exactly that. Instead of a quarter of an hour of silence, or speeches concerning remembrance of lives lost to gun violence, we were greeted with speeches that landed far from that mark. Although this walkout was initially promoted as "no politics, just peace" by an organizer on Instagram, it fell far more in line with an overwhelmingly liberal protest against gun violence. The speeches given focused on themes of taking a stand, whether that were against NRA puppets, Congress's complacency in the face of gun violence, or faulty background checks.
Besides the initial reading of names, an unplanned-for two minutes of silence after the final speech was the only moment specifically designated to the lives lost at Parkland. However, this didn't feel like we were mourning the victims of the shooting, but rather filling time. If the organizers wanted to make this event about mourning, it should have been about mourning. If they wanted to make it about politics, they should've informed people that it would be about politics. We shouldn't have had to split the difference.
Not only this, but when an audience member disagreed with the use of the word "genocide" from one of the speakers, he was forced to yell over the crowd, and no effort was made by the organizers to let him speak. If this was, after all, going to be about politics, it is only fair to let people with opposing viewpoints speak, as it was at last year's walkout after Trump became president elect.
When this occurred, anyone who wished was able to speak their mind, whether or not that was in accordance with the views of those who organized the walkout. With an absence of discussion between the two sides, it almost felt like the purpose of the walkout was to enforce a certain agenda, rather than give a voice to all students or stand in solidarity with the victims of school shootings.
This is not to say that we don't support the walkout that took place. Far from it. We absolutely are in favor of the First Amendment rights of students to gather and speak their minds. However, this event would have been much more impactful if it was handled with more openness, tact, and maturity. We hope that the next time a walkout occurs, everyone that attended returns to their class with a lot on their mind, feeling that their voice was heard.
About the Contributors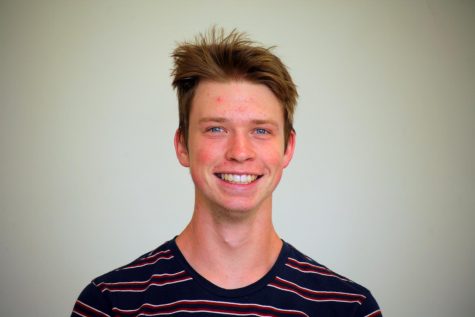 Kieran Zimmer, Assistant Features Editor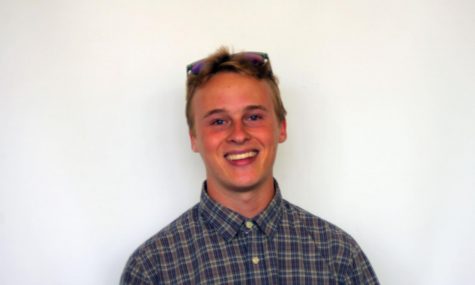 Patrick Hall, Photo Editor
My name spelled backwards is racecar.