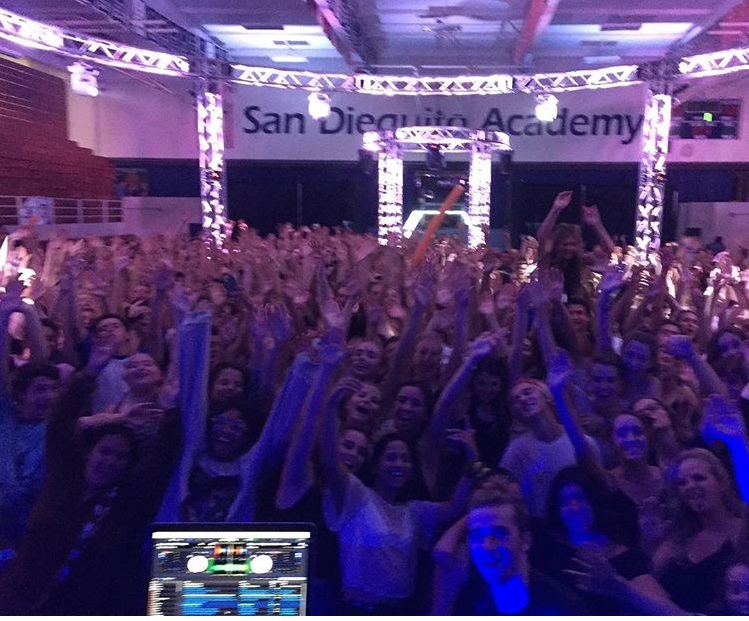 It's going to be a Totally Radical Homecoming
October 16, 2018
SDA's annual Homecoming dance, taking place in several locations with an 80's theme, is this Friday from 7:30-10:30 pm.
According to ASB Director Rod Keillor, this year's dance is full of fun activities and different things students can do all around campus. In the courtyard of the Math and Science building will be a dance floor, a DJ playing some 80's hits and 2 photo-booths. In front of the gym there will be a game truck, a laser maze, an ice cream truck, and a churro vendor, as well as a coat check. Inside the Mosaic Cafe, there will be a silent disco and karaoke! Outside of the Mosaic there will be other refreshments to snack on throughout the night.
Decorations and music will be centered around the 80's theme, as well as the homecoming coronation king and queen dance.
The last day to buy tickets is Wednesday. Visit the finance office asap for $25 tickets with an ASB sticker and $30 without.