Back to the Championship for Girls Basketball
February 20, 2019
A close first quarter by the SDA girls basketball team did not foreshadow the results of the 50-25 victory for the Mustangs over the Calvin Christian Crusaders in the Division III CIF Semifinals games.
The Mustangs put up a good fight in the first quarter against the Crusaders with junior Jackie Sedlock and sophomore Tonia Billante scoring two and three points respectively off freethrows and solid shots to kick off the game. Junior Addie Werbelow was fouled on two different occasions, making three out of four critical free throw attempts to put the Mustangs ahead 8-7 after the first eight minutes.
Freshman Piper Ligotti kicked off the second quarter to score four quick points for SDA, putting the Mustangs ahead 12-8. The Mustangs galloped their way through the second quarter by scoring another 14 points, leaving the Crusaders behind to only score two points.
A valiant team effort with three passes from Ligotti to freshman Ruby Willard to Sedlock, ended with a the second of two three-point shots in the third quarter. The Mustangs scored another seven points, while the Crusaders matched that amount to leave eight minutes left in the game.
Despite being ahead 36-16, the Mustangs continued their fight, scoring 14 points in the last quarter to finish the game with a doubled score against the Crusaders of 50-25. They plan on continuing their preparation for the CIF championship game in several ways.
"As a team we are going to work on handling pressure better because the team we are going to play attacks us," junior Josie Willard said, who scored a three-point shot in the third quarter.
"We were just informed that our practice is going to be intense and we are going to be working on things," Billante said. "Our coach is also going to be watching videos [of their games]."
The Mustangs will be preparing to take on the Mission Vista Timberwolves on Thursday at Mira Mesa High School at 5:30 for the Division III championship victory.
About the Writer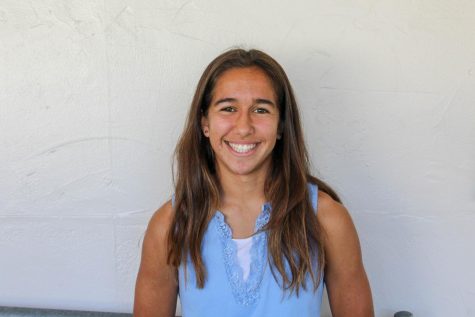 Alexis Price, Online Sports Editor
Penguins or Pancakes? You choose.