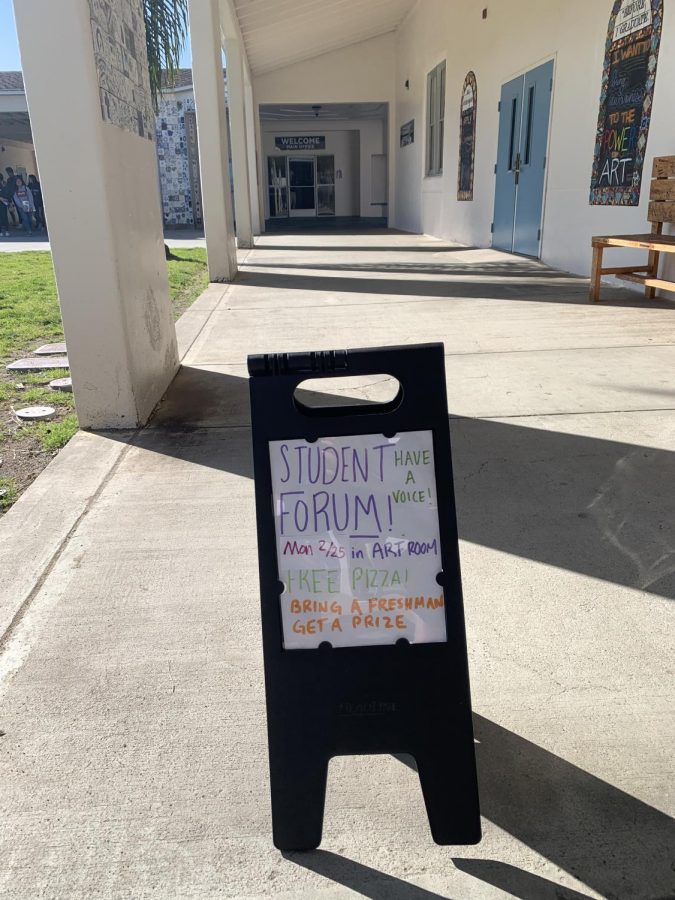 SDA Forum discusses Exhibition Day
February 25, 2019
Reimagining and promoting Exhibition Day and the prospect of a mental health awareness day were the top issues at Monday's Forum. Visiting WASC members had a chance to see the student involvement and community at SDA. Here's what you missed:
Exhibition Day
The most popular topic at the forum was the upcoming Exhibition Day this May. Many students felt that the event needed to be promoted earlier so that freshman were more informed, but an ASB member explained that booth sign-up sheets are already available.
Additionally, students said they felt that the meaning of Exhibition Day had become too focused on profit and less on sharing talents and hobbies. A number of revisions were proposed, including rule only allowing students to sell items that they make themselves, except for food, or having certain time periods dedicated for selling things.
Wellness Day
AP Psychology teacher James Hrzina and the National Alliance on Mental Illness (NAMI) club is planning on having a modified school day in recognition of mental health sometime during the last two weeks of May. According to Hrzina, one of the primary activities will be a school-wide activity, such as a mural or a wall every student will write on.
The NAMI club is holding a meeting next Wednesday at lunch in room P12 to discuss the event.
Bike Racks
Principal Adam Camacho addressed student complaints about the recent relocation of bike racks from the bleachers to the 10s building.
Senior Josh Tashoff suggested that the racks be moved back to the front parking lot, but Camacho said that "the best place is where they are right now because of the fact that we've had many stolen…we would need to discuss security measures" and that he's "happy to engage in the conversation a little bit more."
Gender Neutral Bathrooms
There was a brief discussion about the possibility of construction of gender neutral bathrooms in the new Humanities building, but Camacho said that the only ones are on the north and south ends of campus.
Leave a Comment
About the Contributors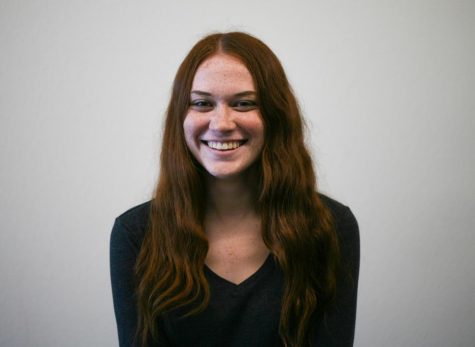 Aiden Fullwood, Editor-In-Chief/ News Editor
Sorry, I can't hear you, I'm wearing a Goodwill sweater.