Humor: February Meme Review
March 7, 2019
DISCLAMER:
Dictionary result for meme:
/mēm/
noun
an element of a culture or system of behavior that may be considered to be passed from one individual to another by non-genetic means, especially imitation.
a humorous image, video, piece of text, etc., that is copied (often with slight variations) and spread rapidly by Internet users.
**The things we have written are out of pure fun and we have no opinion about them. Please don't take any of these things seriously, please only read if you're mature enough to handle the content we talk about without getting offended 🙂
Jahcoins™
You better watch out! I have enough Jahcoins™ from selling Jahmerch™ to build a Jahrmy™ to take over Jahempire™. Step aside Jesus, Jahsus™ is here to bring Jah™ to the world. The Jahlord™ is come. Let Earth receive her Jahking™. Can I get a Jahmen™? RIP LLJ 🕊™🙏 Jahrmy™ stay strong.
100,000/.982 Jahs™! 🙏🙏🙏
JahSpeak™ to English Translation:
Jahcoin™ = Money
Jahmerch™ = Merch for Jaseh™
Jahrmy™ = Army
Jahempire™ = Empire
Jahsus™= Jah™
Jah™ = Joy or Jahseh™ (depending on context)
Jahlord™ = Lord
Jahking™ = King
Jahmen™ = Amen
Ricardo Milos
This is the most wholesome meme to ever emerge on Instagram. Ricardo is the hero we don't deserve, but need desperately. If you don't know him, I'll enlighten you. Ricardo is an adorably swole man who wears an American Flag speedo to show his patriotism and a red bandana to hide his waves. He smiles warmly as he dances to Russian trap music, filling our souls with Jah™ and purity. Ricardo stirs a tender flame within us with his piercing blue eyes and exquisite body movements. Thank you Ricky for bringing light into all of our lives 🙂
5/10 Spanks!
Anti-vax
Rat jumps on your face… YOU DIED
You eat at Chuck E. Cheese… YOU DIED
The .00000000000001% of germs lived through the hand sanitizer… YOU DIED
Polio, Hepatitis, Tetanus vs. Essential oils… YOU DIED
The common cold… YOU DIED
This is a great meme that pokes fun at the parents of unvaccinated kids. It is so funny that we can't write anymore because we don't want to get sued.
10/10 coughs
Whoomp whoomp whoomp, yeah-e yeah-e yeah, yeah-e yeah-e yeah, whoomp whoomp whoomp, whoomp whoomp whoomp, yeah-e yeah-e yeah, yeah-e yeah-e yeah
James Charles displayed stunning sister vocals this month and deserves a Sister Badge for his contribution to February's memes. His makeup was on fleek and helped display pure emotional goodness that we could all feel radiating through our phones. His makeup was cakey, his hair was snatched, and his vocals were warm and tender like my stomach growling with hunger.
1000/10 Whoomp Whoomps!
Motto motto
Look out, I think Motto Motto likes you ;). I look out across the pond and oh, what is that I see? A solid 6-foot hippo standing on two feet emerges from the blue waters, raising his sexy, bushy unibrow in a seductive manner. Water streams down his strong pectorals as he stares into my eyes. He strides out of the water pushing and instantly killing two small rodents. Is this the man I see in my dreams? He sings "I like them big I like them chunky" in his seductive raspy voice. What more can I ask for?
11/10 Chunks and Plumps!
Audio distortion
@Succulentbeans has started a beautiful trend in the meme community. They have risen up this month and they have created the most vibrant videos of all time. They don't succ, but they are excellent, this type of audio contortion deserves to be displayed in Ariana's album: You're Welcome, Previous, next month!
14/-86.913 Beans!
Hamster
Blololoop Blolololoop Blolol-… Kanye picks up the FaceTime call. Staring into Kanye's deep brown eyes is a fuzzy hamster with a thick physique. They stare each other down with burning passion while Drip too Hard (Spanish Remix) is played romantically in the background. It seems to be an awkward scene, but it is just a meeting for Kanye's next album release. Kanye needed some influence and his pet giraffe wasn't cutting it, he decided to talk to DJ Khaled's hamster instead. Their album went platinum.
200/.0001 *hamster noises*
BONUS: If you find the secret message within the article, you get a Gold Star
View Comments (1)
About the Contributors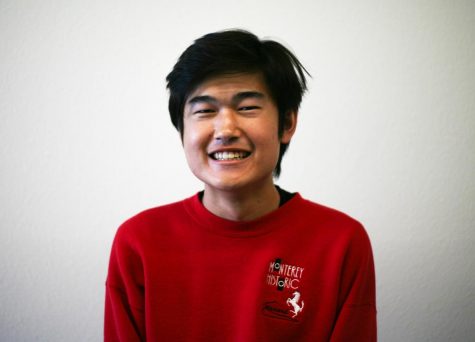 Jeffrey Furgerson, CAF Editor/ Illustrator
I print pictures and hang them around the room.