Mustangs take down the Jaguars
April 26, 2019
The ceremonious senior night victory over the Valley Center Jaguars capped off the last home game of the season for the SDA Mustangs boys volleyball team. Seniors Alex Bright, Anders Busic, Jasper Neale, Sahill Singh, Drew Atkins and Gianni Denson started off the first of three sets game with a slew of spikes and set plays. Constant energy and uproar created a high-energy opportunity for the Mustangs to take the lead. The boys volleyball team won the three sets 25 to 10, 24 to 14, and 25 to 18.
Shut down after shut down – the Jaguars were no match for the powerful spikes by Bright and Neale in the first 15 minutes. The 24th point foreshadowed the remainder of the game with a hard serve and hit to the opposing side of the court by Denson, which was followed by a seal out point from Bright to shut down Vista. The first set ended triumphantly for the Mustangs: 25 to 10.
Stack plays, spikes, and tap overs accumulated a majority of the points for the Mustangs in the second set. A pass from Bright to Busic, followed by lay off and spike from Atkins highlighted the amount of work the boys have put into their season. Letting the Jaguars score only 14 points the second quarter, the Mustangs won 25 to 14.
The last set of the game ended with hugs and smiles, as the Mustangs finished with a 25 to 18 victory.
"I feel we played very well together. It was one of the most fun games we played," said Busic. "Everyone that came out for senior night, and having all that support, made it more fun than usual."
The Mustangs will be competing in CIF, however, dates and teams will be announced at a later time.
About the Contributor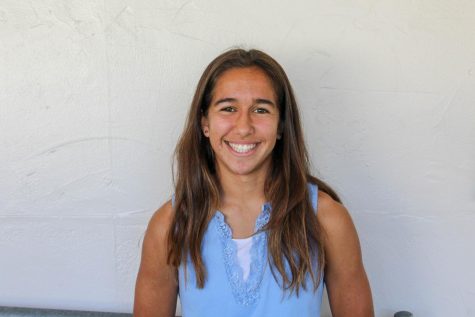 Alexis Price, Online Sports Editor
Penguins or Pancakes? You choose.