Mustangs gallop over the Pointer Dogs
May 1, 2019
SDA continued their successful season in the first round of Division I CIFs, beating the Point Loma Pointer Dogs in three sets. The final scores for each set were 25-12, 25-8, and 25-9.
"I think we did really really well today," said senior Anders Busic who had several serves in the third set that put points on the board."It was a super fun game."
The Mustangs brought the heat in the first quarter, letting the Dogs score only 12 points in the first set.
The second quarter kicked off with senior Jasper Neale dominating the court with several serves that bounced hard off the opposing side to accumulate points. Juniors Brian Coveney and Liam Neale protected the Mustangs from several spike attempts. To finish up the second set, senior Alex Bright dove for a tip over and final 25th point.
The Mustangs did not let up in the third set. A set from Busic was spiked by Jasper Neale and foreshadowed the success of the team. Point Loma fell to SDA in the last set 25-9.
Despite an overwhelming victory, senior Gianni Denson believes the team needs to work on passing and covering tips.
The Mustangs will play Otay Ranch on Friday at 7pm at Chula Vista high school in the second round of CIF San Diego Section.
About the Contributor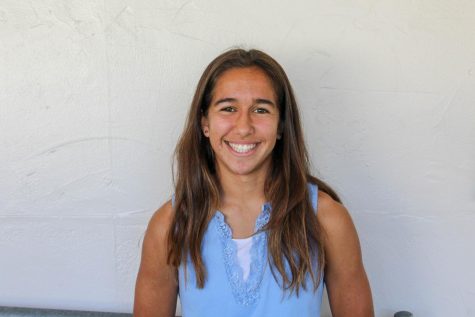 Alexis Price, Online Sports Editor
Penguins or Pancakes? You choose.