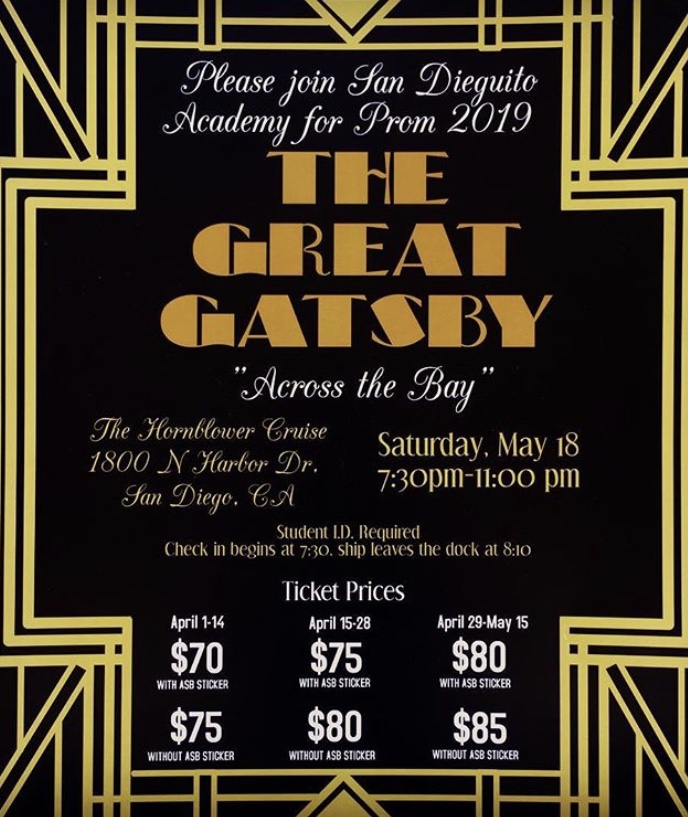 Photo Courtesy of SDA Student Life
Prom: Across the bay
May 14, 2019
On Saturday, May 18th SDA will be having its prom on the Hornblower Cruise ship which will be cruising San Diego Bay from 7:30-11pm. This year, the theme is The Great Gatsby, so get out your jazzy instruments and sail on over to West Egg.
Prom this year has a plethora of events to explore over the several hour boat ride. If you love music you can listen to the Silent disco, head over to the DJ or even listen to live music! For those of you looking for a quieter side of prom, there will be casino games, flipbooks, and food.
There are also a few things to watch out for. According to ASB Director Rod Keillor, students will be able to see the city skyline, the Coronado Bridge, and there will be a full moon. The Hornblower won't be stopping until the dance is over, so make sure you have everything you need for a few hours.
The last day to buy tickets is Wednesday. Go to the finance office or the SDA Webstore to buy your tickets for $80 with ASB sticker and $85 without. The boat will be leaving the dock at 8:10pm and won't be back until 11pm.
Leave a Comment
About the Contributors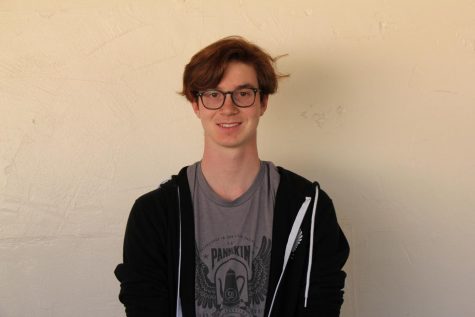 Alex Storer, Staff Writer
Don't let anyone dull your sparkle.