Wind Ensembles take on John William's classics
May 23, 2019
Nostalgic melodies and excerpts from the classic soundtracks of John William's movies filled the gym on Wednesday as the San Dieguito Academy Wind Ensembles ended their last concert of the year playing these warming pieces. Throughout the night, band students were awarded with a variety of honors – from the Louis Armstrong award for those who excelled in jazz music to the Esprit de Corps Award for the most spirited musician – the night was filled with praise and respect for these dedicated students.
Wind Ensemble II played the Midway March, Superman, and Young Person's guide to John Williams, showcasing a variety of different genres. The Wind Ensemble I band continued the theme, playing Star Wars Medley, Harry Potter Symphonic Suite, and Jurassic Park Soundtrack Highlights, showcasing their advanced abilities. Finishing off the night was a senior slideshow created by junior Macy Baker that highlighted band trips and performances, as well as a combined band performance with incoming freshman playing John Williams in Concert, a medley of his most familiar soundtracks like Jaws theme and Cantina Band from Star Wars.
Despite a night of great performances, it was bittersweet as it was the last performance for graduating seniors parting their separate ways in just a few short weeks.
"It has been pretty great. I have made a lot of friends," said senior Christina Tarangelo who has been in band for six out of eight semesters throughout her high school band career. "It was a nice community to be apart of."
Many were recognized for their dedication to the band program after their years of hard work with honor cords. Students who completed six semesters of band or more were recognized and were praised by family and friends with claps and cheers.
"I'm sad. I really loved the people. They made me so happy. Everyone in band has been so nice and I really connected with people even when I thought I didn't have any friends in the class," said senior Katherine Hostetler who has been apart of the band program for seven out of eight semester."I just found friends and it was amazing. I just love everyone so much and it is going to be so hard to leave."
Congratulations to Mr. Jeremy Wuertz for another successful year of band performances!
For a complete list of award recipients, see below.
Music Program Award Recipients 2019
"John Philip Sousa Band Award" – Caeden Schlosser
"Director's Award for Band" – Amelia Young, Devin Walsh
"Louis Armstrong Jazz Award" – Josh Pawlak
"Outstanding Musician" – Matthew LeFebvre, Grant Laren (WE I), Jonah Pawlak (WE II), Alex Walsh (Jazz Band)
"Most Improved Musician" – Nicole Park, Macy Baker (WE I), Keene Cheung (WE II), Justin Ortiz (Jazz Band)
"Most Dedicated Musician" – Tyler Brown
"Esprit de Corps Award" – Michael Kenny, Harry Williamson
"Quincy Jones Musicianship Award" – Colin Harabedian
"Dr. Jeanne Jones Spirit of SDA Award" – Cami King
About the Contributor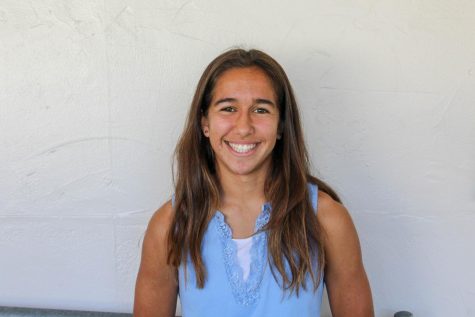 Alexis Price, Online Sports Editor
Penguins or Pancakes? You choose.