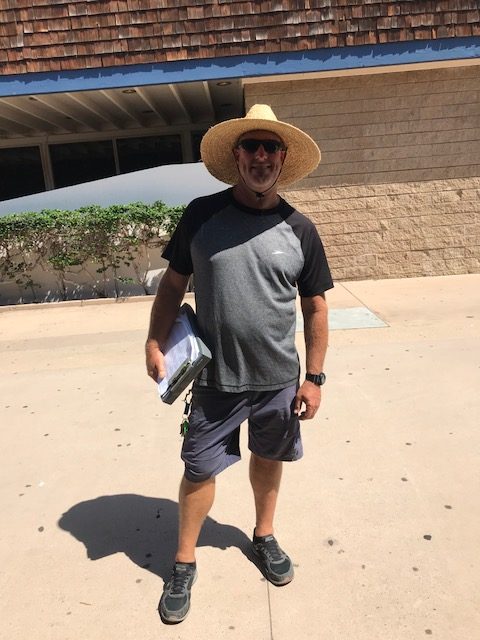 Meet Darrin Brown: SDA alum and new P.E. teacher
September 12, 2019
Some may be wondering "Who is that guy?" That guy is Darrin Brown and he has been a P.E. Teacher for the past twenty five years. Just recently, he joined the San Dieguito Academy staff and said he hopes to have a great influence on the SDA culture and student body. Having said this, he is not new to the school as he comes from an extensive lineage of SDA alumni. A big reason that Brown was so eager to teach here is because of the amazing tradition and people who attend this school.
According to Brown, he enjoys "working with athletes and non-athletes alike" and would love to "make some new connections". He said he hopes to change the program here at SDA by improving our P.E. facilities and challenging the students, while still allowing the kids to have a fun time.
Brown has always had a passion for teaching and coaching physical activity. He was a long time football and volleyball coach which led to him becoming a P.E. Teacher. His main goal for each and every student who takes his class is for them to build long term abilities such as taking care of their bodies.
If you see Darrin Brown around school, make sure to stop and introduce yourself.