Pokemon Reveals New Galarian Ponyta
October 14, 2019
On November 15th, Pokemon Sword and Shield will be available for purchase all around the world. As we get closer and closer to this date, the company releases new Pokemon, in-game footage, and new game mechanics to help fuel trainers' excitement. 
On October 4th, Pokemon decided to give fans a sneak peak of the newest region by broadcasting a 24 hour livestream. This was no ordinary livestream, it took place in Galar's (new region) forest called Glimwood Tangle.
During the event, a trail camera was placed in the mushroom filled forest. The background noise during the stream was a continuous loop of chimes and bush rustling. Every forty-five minutes a Pokemon was revealed, whether that be a familiar one or hint of a new pokemon. 
Most of the time, the mushroom pokemon, Morelull danced/floated across the screen. While other times a new Pokemon called Impidimp scurried across the forest like the naked grandma in "It Chapter Two." 
With the familiar Pokemon walking around during the stream, people were pretty mad and confused on why the company would waste so much time on Pokemon already familiarized to the community. Many left the stream in disappointment, while others anxiously watched the forest floor.
A few hours in, a Pokemon was spotted running in the top right of the screen. Was it a new eeveelution or was it a new Pokemon? Many hours pass after the reveal of the unknown animal and many people were speculating that it was a new form of Ponyta (the pony pokemon). 
The new region is based off of the United Kingdom so netizens came to the conclusion that it was in fact a new form of Ponyta. Since Scotland's National Symbol is a Unicorn it was pretty easy to determine that Ponyta was going to be given a new design relating to a Unicorn.
Hours pass and the new Ponyta form was finally revealed! Many were excited while others thought that the 24 hour livestream was unnecessary and a waste of time. A lot of people thought that the stream would reveal more than 5 Pokemon but it only revealed one, which in my opinion was annoying but overall a new form for a good Pokemon is pretty exciting.
Galarian Ponyta will be exclusive to Pokemon Shield, which means those who buy Pokemon Sword will miss out on the new fluffy unicorn.
Leave a Comment
About the Contributor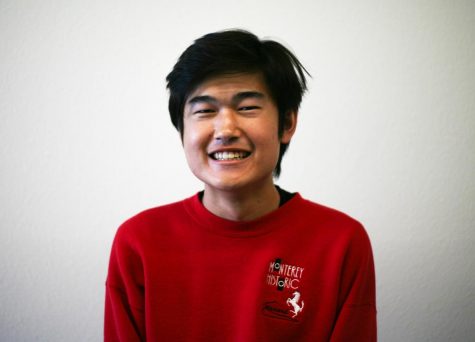 Jeffrey Furgerson, CAF Editor/ Illustrator
I print pictures and hang them around the room.