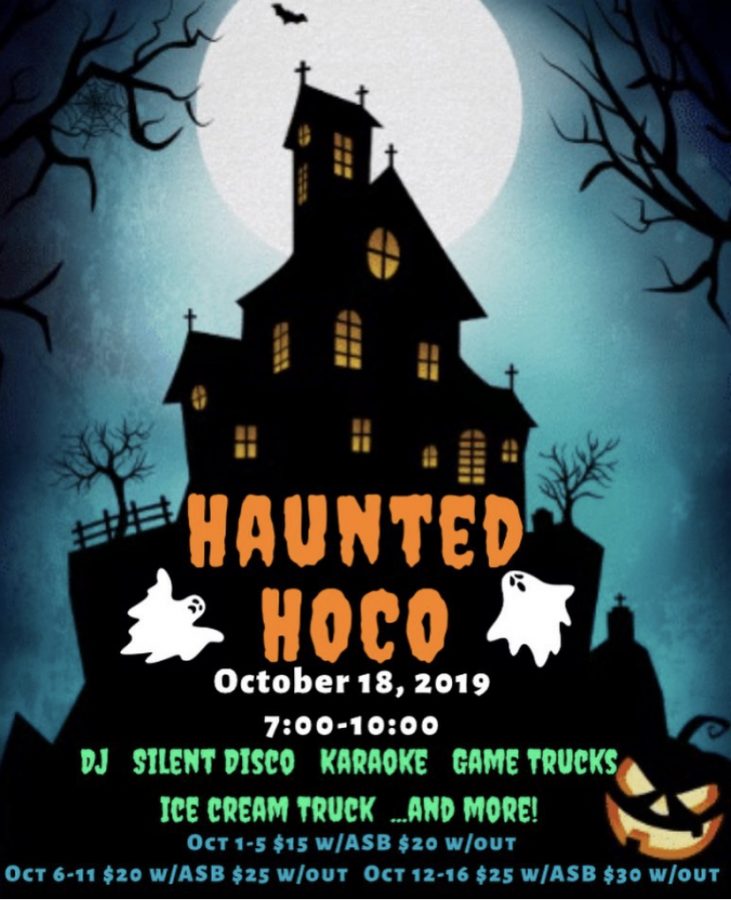 Photo Courtesy of SDAStudentLife
Homecoming is going to be haunted
October 15, 2019
SDA's annual Homecoming dance, taking place in several locations with a 'Haunted Hoco' theme, is this Friday from 7-10 pm.
According to ASB Director Rod Keillor, this year's dance "will have lots of great activities." Similar to last year's dance, it will be taking place around the courtyard of the Math and Science building. It will also extend to the front of the gym and inside the Mosaic Cafe. There will be many things to do besides dancing, including photo-booths, a lazer maze, and ice cream truck, a silent disco, and even karaoke. ASB is expecting about 1,000 students to attend the dance.
To incorporate the Haunted Hoco theme, there will be a haunted hallway to walk through to enter the dance as well as Halloween inflatable decorations and Trick-or-Treat-esqe candy for snacking on. Students are encouraged to dress up, but are not allowed to wear masks covering their faces.
The last day to buy tickets is Wednesday. Visit the finance office or the ASB webstore for $25 tickets with an ASB sticker and $30 without. Tickets will be $50 at the door.