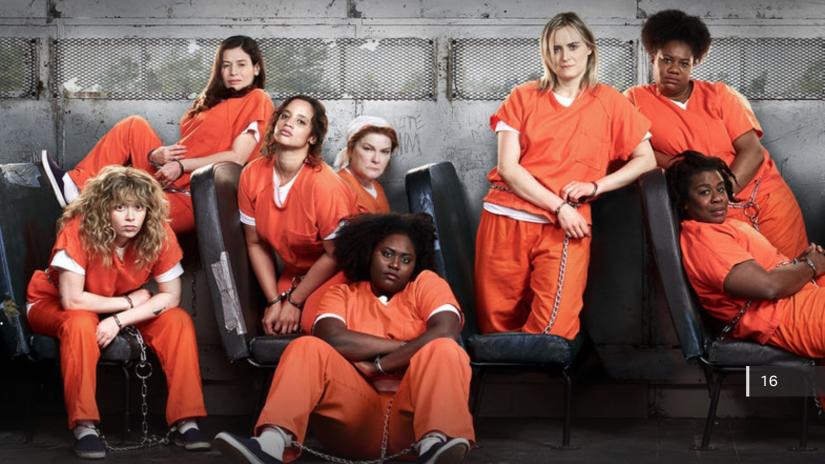 Photo Courtesy of Denofgeek.com
Television
2010: PARKS AND RECREATION 
Parks and Recreation, better known as Parks and Rec, follows the character, Leslie Knope, through her journey working in the Parks and Recreation department, trying to build a community park. The irony in this comedic series is that most of Leslie's coworkers, all bureaucrats, are opposed to the government, especially her boss, Ron Swanson.
2011: BLACK MIRROR
An intriguing series where every episode is different, Black Mirror is a compelling but slightly unsettling Netflix show with a different cast each episode. With futuristic technology, mysterious and thrilling themes, and fantastic actors, this show has been met with widespread acclaim and has been since it first aired in 2011.
2012: KEY AND PEELE 
Key & Peele has been one of the most popular comedies since it first started in 2012. Mainly watched on YouTube, this series is well-known for it's episode, "Substitute Teacher" in which the substitute says each student's name with a ridiculously funny pronunciation, and has over 180 million views on YouTube.
2013: RICK AND MORTY 
An animated comedy, Rick and Morty depicts an unlikely family relationship in which Rick, the grandfather missing for 20 years, arrives at his daughter's house to move in. His daughter's husband, Jerry, isn't too fond of this, as Rick dangerously experiments with sci-fi gadgets in their garage. The series follows Rick and his grandkids, Morty and Summer, as they travel around the universe.
2014: BOJACK HORSEMAN 
This comedy follows the life of character BoJack Horseman, a "humanoid horse" who was on a popular 90's sitcom. In the current day, he is dependent on drugs and alcohol, and he, pardon the pun, can be quite an ass. Despite the fact that this show is animated and sometimes funny, it can be also rather dark and serious.
 2015: ROBOT
Engineer, criminal, and main character Elliot uses his cybersecurity skills in his job to be a hacker and take down corporate America, especially the company he works for. Elliot battles with his own morals on his journey to destroy companies that are both building the world up, and tearing it down.
2016: STRANGER THINGS 
Mystery truly comes to life in the Netflix horror series Stranger Things. In the mid-'80s, middle school student Will Byers goes missing, and having seen frightening visions and monsters, he visits a dubious doctor who suggests he has PTSD. With new monsters taunting the city of Hawkins, alongside these horrifying events, the show a modern- classic coming-of-age journey.
2017: THE HANDMAID'S TALE 
Based on the novel by Margaret Atwood, The Handmaid's Tale depicts a dystopian society in which women are essentially slaves, forced to bear both the children of rich families and the name of the patriarch; in order to repopulate the world. Offred, the narrator with a name derived from her baby's father (child of Fred) is on a journey to find her daughter who was taken from her.
2018: GAME OF THRONES
One of the most popular TV series in the world, Game of Thrones depicts 2 royal medieval families fighting for the reign of the Seven Kingdoms of Westeros; most importantly, the seat of the Iron Throne. This powerful story of conquest and triumph has over 10 million viewers to HBO, and users are so compelled to see it that most will go as far as to stream it illegally.
2019: ORANGE IS THE NEW BLACK 
The intense TV series Orange is the New Black follows the story of Piper Chapman, a public relations executive, but in her 30's is sentenced to time in a Connecticut prison for a drug ordeal a decade earlier. Chapman goes from pantsuits to prison uniforms but makes friends and enemies as she adjusts to her new life.