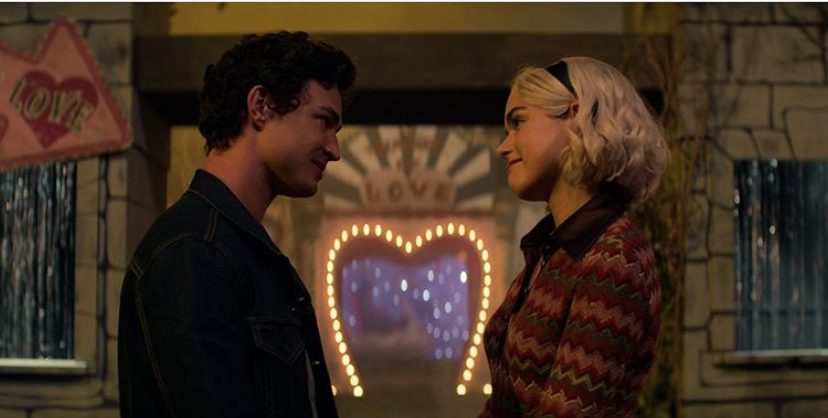 Photo Courtesy of Netflix via Instagram
The Chilling Adventures of Sabrina becomes Riverdale 2.0
February 24, 2020
The third season of Netflix's rendition of the comic series "Sabrina the Teenage Witch" was released on Jan. 24 to the popular streaming platform. Created by the same man who brought us The CW's "Riverdale," the show holds to a similar concept of a beloved childhood comic being twisted into something much, much darker.
I will admit that I enjoy the scenery and the small town spook that is ever-present in Greendale, where the show is set. For the past two seasons, I have genuinely enjoyed the October mists and dangerous adventures that plague the characters constantly. It's the perfect show to enjoy with some friends and a cup of hot cider in the fall.
However, as this season aired in the middle of winter, something was off. I found myself watching what seemed to be "Riverdale" with some supernatural components. Maybe that is what it was all along, as it obviously held true to the same feelings and concepts in its sister show. Both were created by the same comic company, and then recreated by the same person. But, for the past two seasons, I thought "The Chilling Adventures of Sabrina" had some substance. Not completely intelligent or significant substance, but substance nonetheless. It had an interesting plot, complex characters, and an engaging play on witchcraft.
But now, all I can see is the third season's abundance of cheerleading while singing (why does that need to be a thing? Is anyone really interested in watching that?) and very iffy time travel. The great evil of this season was an immobile plant man! The show got sloppy. It threw in another attractive male role for no real reason and focused on relationship drama that was just outright bizarre and out of place. And for some reason, a bunny song.
I will give credit to the pieces I did find intriguing, like the exploration of other cultures through witchcraft, bringing in pagan witches and a Voodoo priestess, and designating the existing coven as "New England Witches." I really enjoyed the concept of exploring other religions and cultures and those relationships with the supernatural. But, again, I was still let down. I felt like it was all very cliche in execution. And while I do not have a strong base of knowledge in Voodoo or pagan rituals, I'm not entirely sure they did them justice. It just could have been done better.
Overall, I still finished the entire eight hours of content in one sitting, because that's the type of person I am. I think this show could have made a recovery, if it weren't for the ending scene which left me actually laughing. I won't say much about that, but just that there was a man, a time amphibian egg, and some very spotty lighting effects. If you don't want to think too much, watch it. It still holds some charm in its atmosphere, setting, and characters. I can't completely knock it, because I know I am still going back for season four. What can I say? I want to see where this road goes.
And please, if you liked it, don't come for me, I liked it a bit too, and this is just the opinion of a girl who watches too much TV.
Leave a Comment
About the Contributor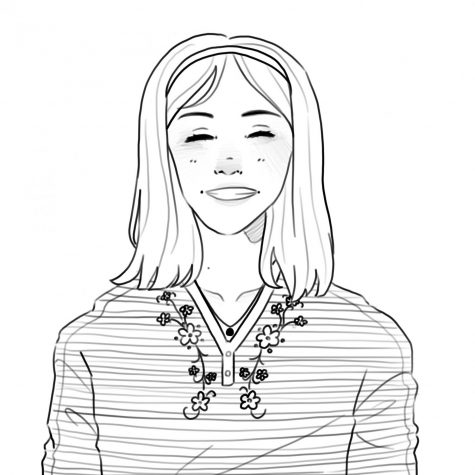 Olivia Lyons, Spring Arts Editor