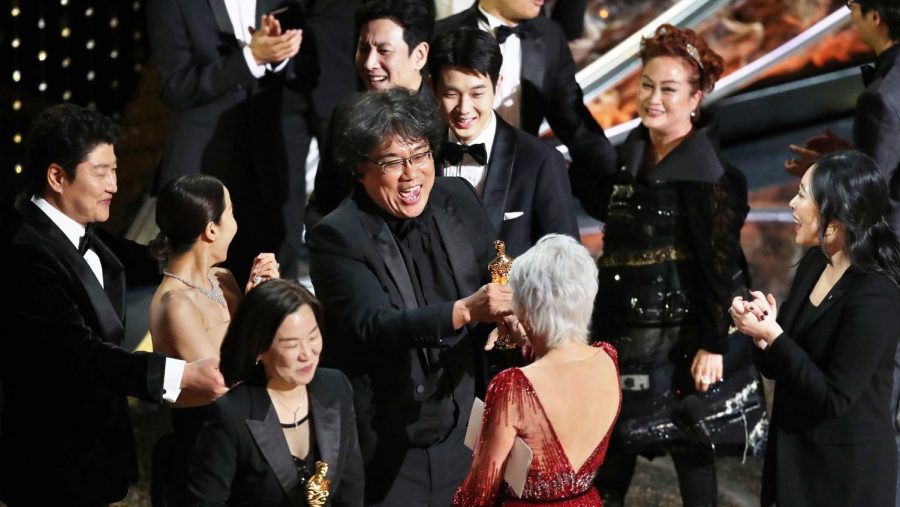 Photo courtesy of The New York Times.
Hollywood's lack of representation
February 25, 2020
Hollywood has been no stranger to controversy. Whether it's the lack of representation, or the refusal to hire or cast certain people, there has always been a population of frustrated individuals. As awards season has just come to a close, it has become more clear than ever that Hollywood has not made any significant changes in the name of representation.
Back in 1929, when the first ever Academy Awards were held, all nominees were white. At the 2020 Academy Awards, there was one person of color nominated in acting categories. Although Parasite, a South Korean movie, did end up winning four academy awards including Best Picture, The Academy still received backlash due to the lack of representation for women and other people of color. Lupita Nyong'o was one of those snubbed, as well as Greta Gerwig, Park So-dam, Jordan Peele, Florence Pugh, and others.
Yet it's not like we haven't dealt with something like this before. In 2016, a group of several members of The Academy, led by Spike Lee, boycotted the 2016 Academy Awards in protest of the predominantly-white nominees. The #oscarsowhite movement did manage to bring some attention to the issue, and over the course of a couple years, steps were made to include actors of color and women in positions of power during awards season.
Yet, all of said improvement essentially vanished this year. The Hollywood foreign press association also decided not to nominate women in the 'best directing' category at the Golden Globes, as well as only nominating a few actors of color.
Over the years, it has become clear that Hollywood's diversity will likely stay at its abysmal rate. It is incredibly important for not only young children, but for people in general to be able to look up at a screen and see people that either look like them or are very similar to them.
Yet, there is a difference between being snubbed by organizations such as The Academy or The Hollywood Foreign Press Association, versus regular people seeing movies in theaters. While Parasite did receive praise from the general public, as well as the film community, there was still an unfortunate amount of people deciding to not watch the film due to the fact that it was a Korean-spoken movie, requiring subtitles for those who did not speak Korean. Director Bong-joon Ho addressed this issue at the 77th Golden Globe awards during his acceptance speech for 'Best motion picture- Foreign language'; "Once you overcome the one inch tall barrier of subtitles, you will be introduced to so many more amazing films."
And although there have been amazing steps taken towards inclusivity in Hollywood, such as Taika Waititi becoming the first indeginous man to win an Academy Award and Parasite becoming the first international film to win Best Picture, there is always more to do, such as hiring more female directors and hiring more people of color to play such roles.