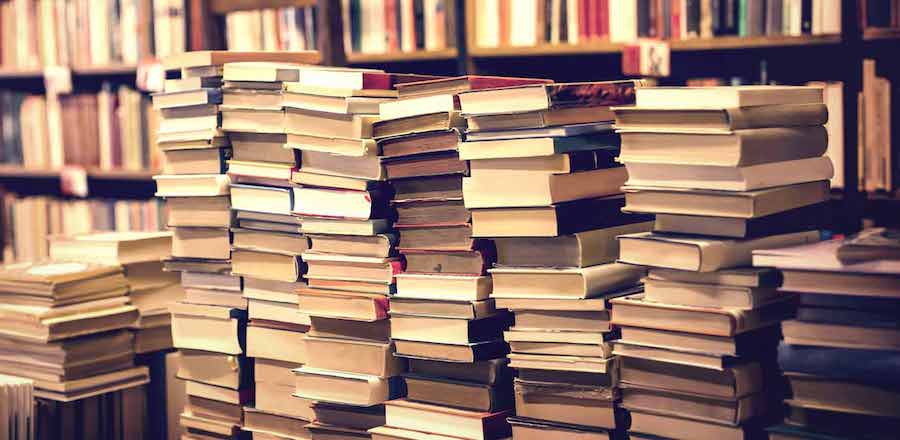 Books to read while in quarantine
March 18, 2020
Anybody unsure of what to read right now? Well here's a list of books I would wholeheartedly recommend.
The Darkest Minds by Alexandra Bracken
Now, I really am nothing if not a tragic fan of young adult dystopia and fantasy, and this book is exactly that. But, I think it's the perfect book to read while under a pandemic, because the book is about just that! The characters are amazing and you can't help but love them all, the conflicts are intense and complex, and honestly the storyline almost makes this whole national emergency thing feel a whole lot more like an adventure (which it definitely is not, but if you are freaking out, this book could maybe help). Also, this was made into a movie, but that I absolutely cannot recommend.
The Immortalists by Chloe Benjamin
The Immortalists follows the lives of four siblings, individually, after they visit a fortune teller in their youth who tells them each the day they will die. You read along with each sibling, and see the way that knowing the day they were going to die actually influenced the life they lead and their death as a result. It is an interesting exploration of the human experience and grief, as all four of the siblings end up in different situations, struggling with their own personal issues. And, if none of that catches your attention, it is engaging enough just to wonder if they will truly die on their given death dates. 
The Raven Cycle (Series) by Maggie Stiefvated
If you are looking for  fun little series to read, full of magic and adventure, this is it. This series probably still falls under my affinity for young adult fiction, but it's so good!  It had all the elements to a perfect fun read, adventure, mystery, magic, and love. The story follows Blue, the daughter of a family of psychics, with no apparent abilities for herself, as she gets tangled up with a group of kids attending the local boarding school in their hunt for the lost tomb of a dead king. It is a beautiful journey full of twists and turns. 
The Mountain Story By Lori Lansens
If you want to disconnect from the indoors for a bit, this book is for you. The Mountain Story follows a young man named Wolf Truly up onto a beloved mountain he shared with his best friend, to kill himself. However, on his way up he gets sidetracked by a group of seemingly disconnected women, and gets lost. The journey the 4 stranger's go through together is reflective and inspiring, I would recommend this book to anyone. 
I'll Give You the Sun By Jandy Nelson
This book is beautiful, granted, a little middle school. Told from the perspectives of twins, Noah and Jude, who over the years have drifted apart, it gives a glance at love, loss and family. It is perfect to read on the beach, or lying in bed late at night, or really anywhere. I have lent this book so many times, to so many people that it got lost in the process!
Little Fires Everywhere By Celeste Ng
Stunning. This book left me without words for a solid few minutes when I was done with it. It is fantastically written, and so extremely poignant. It primarily follows the patterns and relationships between mothers in their children, that is what I would describe as the overwhelmingly connective fiber of the story, but it speaks to so much more than that. You do not need to be a mom or have a mom to enjoy thi story, or to learn from it. The show also explores intention and privilege and so much more. Everyone should read it. Hulu has also made it into a show, but I haven't seen it yet, I'm sure it's great.
Bone Gap By Laura Ruby
I stumbled upon Bone Gap randomly in a used book store. I bought it, took it to the beach, and finished it in a day. It is a perfect combination of magical realism and just plain magic. Its primary character, Finn, suffers from prosopagnosia, and witnesses the kidnapping of a dear friend and can't do anything about it. As Finn does what he can to understand why he can't place faces and help save his friend, the book explores the idea of beauty, inside and out, in a really touching way. 
Turtles All the Way Down By John Green
The newest instalment in John Green's young adult fiction books, Turtles All the Way Down is honestly just worth the read. It explores anxiety and OCD and holds true to John's overly artful opinions of growing up and being a teenager. I enjoyed it.
Six of Crows By Leigh Bardugo 
Classic heist story meets a diverse cast of characters. Leigh Bardugo had created a gorgeous world in her Shadow and Bone series that is continued in the world of The Dregs. I am very often disappointed by books set in the same world as a counterpart series, but this was amazing. The characters are absolutely amazing. The world is vivid and rich. And the adventure!
Leave a Comment
About the Contributor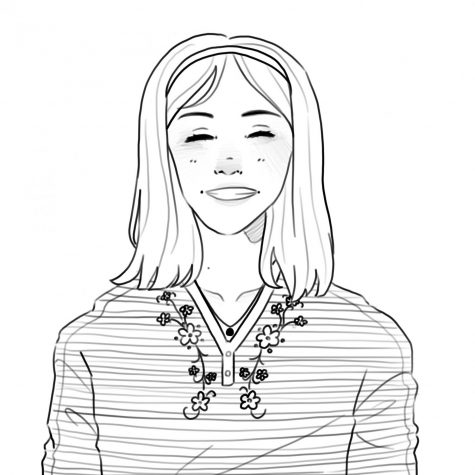 Olivia Lyons, Spring Arts Editor