Finding support: You are not alone
April 17, 2020
The San Dieguito Academy community was informed through an email from Superintendent Robert Haley on Tuesday that the San Dieguito Union High School District lost two seniors at Torrey Pines High School and San Dieguito Academy this past week.
The following email directed towards SDA was sent out on Wednesday confirming that the SDA student died by suicide. Second-period teachers posted a message on Google Classroom, informing students about the news. 
Students have been posting yellow-themed profile pictures and ribbons on social media in support of suicide prevention. 
In light of the recent news, SDA and the SDUHSD have offered support and services. The District has partnered with Care Solace, a 24/7 concierge-line designed to help students find local mental-health programs and counselors during a crisis. 
"[SDA also has] a school social worker on campus and a school psychologist who can address all mental health issues," said Ann Nebolon, a counselor and the Peer Assistance Listeners (PALs) program advisor.
Students at SDA have access to trained counselors available for virtual one-on-one meetings or phone conferences on Tuesdays and Fridays. The sign up for these meetings are available on the counseling website. 
Additionally, SDA has offered a list of other resources one can use on the PALs or SDUHSD website.
If you are dealing with thoughts of suicide or any mental illness, you are not alone. 
"We see a lot of students who struggle with all kinds of mental wellness issues. Anxiety and depression the most," Nebolon said.
Izzy Correa, a senior who is part of the PALS program, said many students come to talk to the program about immediate problems. 
"Students seek out pals on a variety of different topics, and we will always do our very best to connect them with or give them the help they need. On average, we get 5-10 walk-ins each week." 
According to Suicide Awareness Voices of Education (SAVE), certain factors like substance abuse and untreated depression can lead to a higher risk of suicide. 
Other warning signs of suicide can be about wanting to die, feeling hopeless, trapped, or like a burden to others. As well as acting anxious, agitated, reckless, sleeping too little or too much, withdrawing, or displaying extreme mood swings. 
Students need to prioritize their mental health as it plays a crucial role in a person's emotional, psychological, and social well-being. Although mental health is not physically visible, students need to take steps to care for themselves properly.
Nicky Lonsway, a junior, has been talking and reaching out to friends and family about mental health and the recent news as a way to deal with grief.
"I keep reminding myself that my emotions are valid and that grieving is not a linear process. Speaking to my friends and family about how the death of a community member has affected me has definitely helped keep me going," Lonsway said. "Listening to other suicide loss survivors talk about their struggles and emotions has made me feel less alone and reminded me that I could get through this." 
Validating the struggles attached to mental health is one step closer to destigmatizing getting help. 
If you or someone else you know may be struggling, reach out to a trusted adult or call 911 if you or someone else is in immediate danger. 
Here are other supports and services available to students.
Crisis Textline Text HOME to 741741 to connect with a Crisis Counselor Free 24/7 support at your fingertips
National Suicide Prevention Lifeline at 1-800-273-8255 / Know the Signs Brochure (English, Spanish, Tagalog, Khmer, Vietnamese, Chinese, Russian, Korean, Lao, Hmong, Punjabi)
SDUHSD Community Resource Guide outlines local resources provided for the convenience of families and parents who are seeking services they deem necessary for their child. 
Leave a Comment
About the Contributors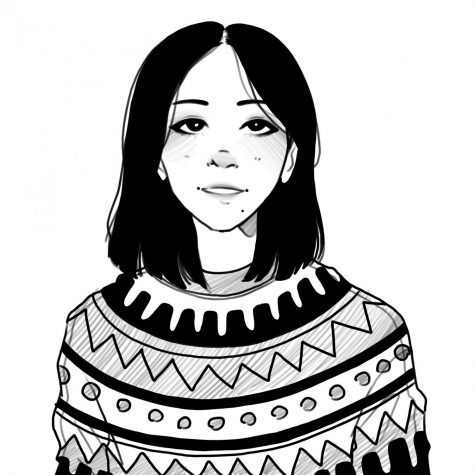 Taylor Lee, Online Editor/Podcast Producer
Free hugs for anyone and everyone!