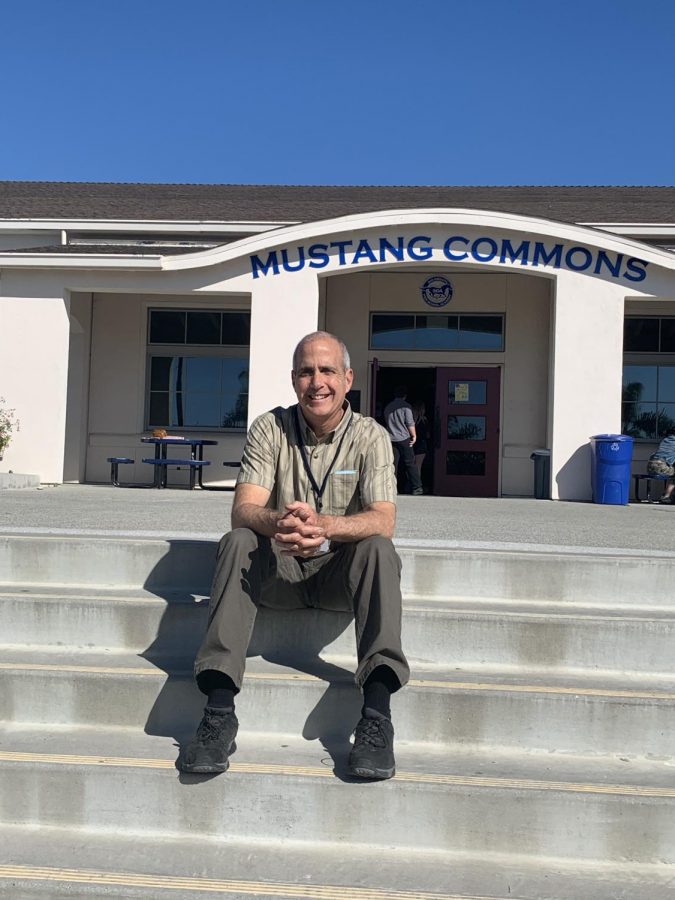 Getting to Know Mr. Brice
April 17, 2020
Sitting down for a chat with Mr. Brice, just in case you were missing him in quarantine. 
Math teacher Paul Brice is a legend on campus. Known for his deadpan deliveries and vague threats involving some duct tape and a tree, there is some air of mystery shrouding him. Here is what I could gather:
Brice grew up in Green Bay, Wisconsin, and went on to attend college at the University of Wisconsin, located in Madison. When looking back at the experience, he said that he had "wanted to go to a big university, and it's a huge university surrounded by three lakes." Apparently people call the University of Wisconsin the "Berkeley of the Midwest, so it's a fun place to be." And in case anyone was wondering, Brice said he did watch That 70's Show and thought it was "really funny."
Brice said that he wasn't always planning on teaching, he only knew that he "wanted to work with people," and had originally assumed he would find that through a psychology major. However, after speaking to a friend who was planning on going into education, he decided to look into a major in education instead. When he looked at the  "paper that lists all of the courses you take before becoming a teacher to enter that program," he thought, "I had taken everything I needed to be a teacher!"
Thanks to that little twist of fate, SDA has one of the best math teachers we could ever hope for, and we've had him since 1996. Brice did some quick math for me— he's been here for around 24 years.
It is so very rare, especially in this day and age of constant political and social turmoil, to find a subject on which people are utterly undivided. But, Brice is one such subject. I have never, in my entire 10 plus years of schooling, heard so many kids agree on the merits of a teacher. You can hate math, love math or just not care at all, and no matter what, Brice manages to draw you in.
So how does he do it? How does Brice maintain a superstar status with so many kids, when he is in an occupation that so often attracts the glare of the over-sensitive teenager?
When I asked Brice about his ability to make class such an interesting and engaging space, he explained his methodology. "If I'm bored teaching it then you're not going to enjoy learning it, so how can I enjoy teaching it better?" he said. "I think if you see purpose in what you are learning that makes it more interesting, and if it relates to something you're involved in that makes it more interesting. So [I am] always [keeping] that in mind."
I think Brice's approach to teaching is beneficial for all students, and when speaking with him  more, his ideas about education in the changing world were very engaging. When asked what the biggest challenge he sees our generation struggling with, he said, "There is so much technology and so much available that a lot of what we teach is just a click away online, so why are we teaching things the way we have done before, and why don't we embrace technology?" He went further to explain the doors he feels we can open with technology and the new relevance that we "can watch a youtube video and learn something," he said. That is another admirable quality of Brice: his genuine interest in our education and self betterment. 
All this being said, Brice told me, "I could. I could survive, I mean survive as in not die, but would I choose to? No, because it offers so much." Brice is definitely a firm believer in the internet. 
Brice is also very involved around classes in other ways, running the recycling initiative on campus and is the administrator involved with a club providing support for refugees. Brice goes about his days doing his best to help us all. When I asked him what he would choose as an alternative career, he was unsure, but seemed confident in the fact that he would be "helping kids make a better life," whatever that entails. He is actively doing his best to make the world better, a quality we should all do our best to embody.
Brice is an amazing teacher, and he shares a similar sentiment towards the student body, saying that "teenagers are the same over the years… they're fun to work with because they are." He told me about his most memorable experience in one of his classes, before he was teaching here at SDA. He said, "My second year teaching 7th and 8th grade in Modesto, California I had worked really hard to make every lesson meaningful to these 7th and 8th graders who just didn't care about school, and try to apply every lesson to something. At the end of the school year in one of my classes everyone lined up and shook my hand and thanked me. And that solidified my calling.." 
Ultimately, it is important to remember that all the teachers here at our school are amazing, and they all put a piece of themselves into their lessons, and genuinely care where we go from here. I, for one, am so grateful to have had a class with Brice, as I am with so many of the amazing teachers here at SDA. So maybe, at the end of this semester, we should all make an effort to shake our teachers hands (now virtually I guess) and really thank them for the work they put into creating lessons for us and for truly caring  about us as people, not just students.
Leave a Comment
About the Contributor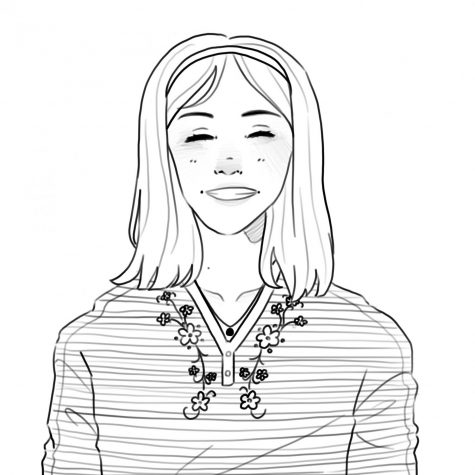 Olivia Lyons, Spring Arts Editor