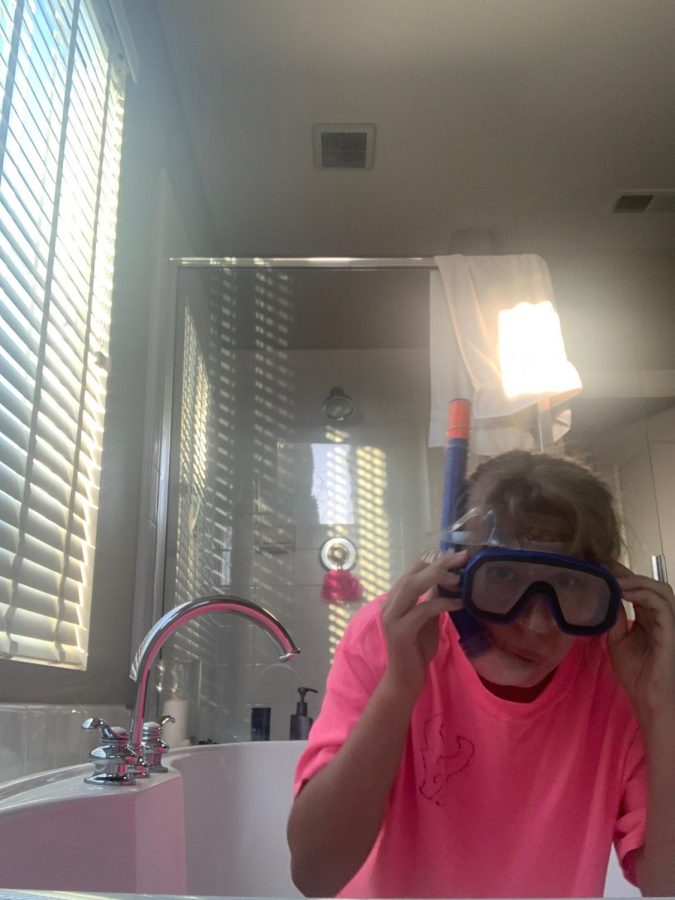 16 Quarantine Alternatives
April 28, 2020
As everyone is stuck in isolation and missing their teenage normalcy, here are some alternatives to activities that we've been missing while stuck at home. 
    If you like shopping, you can do it online. But make sure to sanitize your packages when they come in the mail.

    If you like going to the movies, try Netflix party and watch with your friends.

    If you like going to concerts, go in the closet and watch concert videos and sing along. It's basically the same thing.

     If you miss having sleepovers with your friends. You can dress up your body pillow to look like your friend and tape a picture of their face on it. Quite romantic if I say so myself. 

      If you like going to the beach and you don't have a pool at your house, just fill up your bathtub with cold water and take a swim. Nice and refreshing.

      If you like going to the park and playing on a play structure, you can make a play structure out of cardboard boxes. Exciting and time consuming!

      If you love going to water parks, you can have a hose fight with your family or alone. Just as fun.

      If you miss going out to eat with your friends, you can both Door Dash food from the same retstaurant and FaceTime. You can eat a nice meal together.

      If you miss wearing cute clothes you can get dressed and have a fashion show for yourself or a self timer photoshoot. 

If you're a into theater and miss performing shows, you can make up your own script and perform it for your family or friends.

      If you love working out at the gym, there are a lot of at home workout videos on Youtube you can watch. I am doing the Chloe Ting 2 week shred challenge right now. And no, I do not look like Kendall Jenner yet.

If you're a fellow thrifter, there are some online shops for second hand clothes (Thread up is good!) or you can use Depop. Again, make sure to sanitize before wearing.

If you miss your favorite teacher, you can email them or set up a google hangout to have a nice catch up conversation with them.

If you miss being at school, you can make a recreation of SDA in Minecraft. 

If you miss dancing, you can also learn some beautiful choreogrophy on TikTok and post videos. With some time and effort, you will become TikTok famous.

And lastly, if you just want to watch some of the best artistic and comedic talent to ever be recorded, TikTok is perfect for you.