A ranking of books you should read in quarantine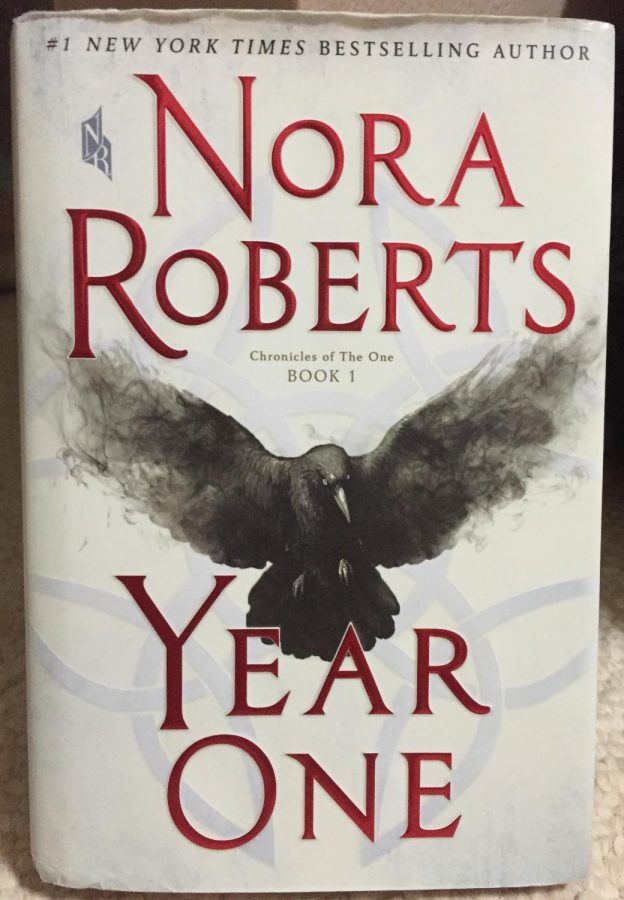 I love books, you can immerse yourself in the book and use your own imagination. So I am going to rank the books I have read, best to worst. Now, you might have not read these books or don't consider them in the top 5, but this is not your opinion. If you want you can rank your best books, it could be a challenge.
1.) Year One: Chronicles of The One
This is the first book in a three-part series. Nora Roberts, the author, wrote an epic of hope and horror, chaos and magic, and a journey that will unite a disparate group of people to fight the battle of their lives. Roberts switches the character's perspective, between 3 characters, to see what each of them goes through. Each character is different. This book is one of my favorites because there is a hint of romance and a whole lot of magic and chaos. Because in the book a sickness swept through every country, killing millions.
2.) Wicked Saints
Again, This is the first book in a three-part series by Emily A. Duncan. This book is about three people, all with different powers; A girl who can speak to gods, a prince that can do magic, and a boy with a monstrous secret. In a centuries-long war where beauty and brutality meet, their three paths entwine in a shadowy world of spilled blood and mysterious saints, where a forbidden romance threatens to tip the scales between dark and light. This story is dark but a fairytale all the same, yes there is some romance but trust me when I say there is a lot of blood and horror.
3.) A Good Girls Guide to Murder
This book is a stand-alone story written by Holly Jackson. This book is definitely a thriller, it has a mystery about a crime in a small town. You see Five years ago, schoolgirl Andie Bell was murdered by Sal Singh. Wait if the town and police knew who killed who then what is this book about? A girl, Pippa isn't so sure, that is the truth. She chooses the case as the topic for her final project, she starts to uncover secrets that someone in town desperately wants to stay hidden. It is an amazing book and if you are fans of One of Us Is Lying, Gone Girl, We Were Liars, and Riverdale this book is perfect. 
4.) Circe
This book is a stand-alone story written by Madeline Miller. If you like greek mythology, this book is for you! Circe was born In the house of Helios, the god of the sun and mightiest of the Titans, but she is a strange child–not powerful, like her father, nor viciously alluring like her mother. She turns to the world of mortals for companionship but then discovers that she does possess power–the power of witchcraft. Threatened, Zeus banishes her to a deserted island, where she hones her occult craft, tames wild beasts, and crosses paths with many of the most famous figures in all of mythology. But Circe must summon all her strength and choose, once and for all, whether she belongs with the gods she is born from or the mortals she has come to love. Great book about greek mythology, and of course magic and fantasy.
5.) An Ember In The Ashes
This novel is the first book in a four-part series by Sabaa Tahir. This book is a captivating, heart-pounding fantasy. You see, Laia is a slave, Elias is a soldier, but neither is free. A setting of a brutal world, inspired by ancient Rome, is the Martial Empire, and defiance is met with death. Those who do not vow their blood and bodies to the Emperor risk the execution of their loved ones and the destruction of all they hold dear. When Laia's brother is arrested for treason, Laia is forced to make a decision.  She will risk her life to spy for them from within the Empire's greatest military academy in exchange, the rebels will rescue her brother. There, Laia meets Elias, the school's finest soldier—but maybe its most unwilling. Elias wants only to be free of the tyranny he's being trained to enforce. He and Laia will soon realize that their destinies are intertwined—and that their choices will change the fate of the Empire itself. 
Like I said before this list of the top 5 books to read during quarantine, is not for everyone. I hope these books will help you pick a book up again or to be inspired to read a different genre.
About the Contributor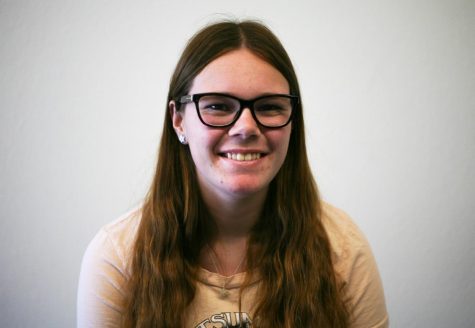 Georgia Villarreal, Staff Writer
I have no idea what I'm doing, but I keep going anyway.