Teachers host car rally to support school board candidate Katrina Young
October 19, 2020
SATURDAY, SEPTEMBER 17th– A parade of around fifty cars from all over North County San Diego gathered in the La Costa Canyon High School parking lot to support the teacher-endorsed school board candidate Katrina Young and push back against the San Dieguito Union High School district's resolution to bring back teachers on Oct. 29, which prompted frustration and confusion amongst community members. 
"Teachers support students, so if we don't support our teachers, then we're not supporting our students," said Young. "We need to make sure that we get them back in school safely. I think we all want to get back into classrooms. But they're ignoring the cohorting role and drawing inside classrooms, students, and teachers at risk once again."  
Young is a long-time supporter and advocate for children's health and education, according to her website. She believes in safe reopening for campuses, fair, balanced, and transparent communication, district-wide collaboration, and social justice.
Because of this, Young has been endorsed by the San Dieguito Faculty Association and the SDUHSD Classified Staff Association. 
"We need the leaders that need to stop pretending what we are doing is safe and rush decisions to go back to school. Teachers are basically getting the same rate of information as the public right now. There's not a concrete plan and nor is there much of a safety plan beyond some hand sanitizer, masks, and handwashing stations," an anonymous SDA teacher said. 
Ann Cerny, an Earl Warren Middle School history teacher and parent of an SDA student, said it's not a matter of getting back to school, but how safety protocols and clear guidelines will be enforced. Moreover, it's about the lack of leadership, according to Cerny. 
"Our Superintendent seems to have lacked focus and insight and most particularly has failed to develop the collaborative working relationships that are necessary for this situation. Two of our board members have chosen to listen more to a vocal minority of parents demanding reopening than to the professionals trying to do the right thing," Cerny said. 
The ultimate goal, however, was to demonstrate that Young cares for others and listens, according to teachers at the rally. 
"We need to collaborate, with teachers, and with parents for the good of our schools and students. It's the call-to-arms by those that want to do it right, including getting the right people elected to our Board," Cerny said.  
The sea of cars with Katrina Young's sign was visible all the way to Encinitas Blvd. 
For more information about the district's decision, check out Oct. 14 and Oct. 15's agenda. 
Leave a Comment
About the Contributor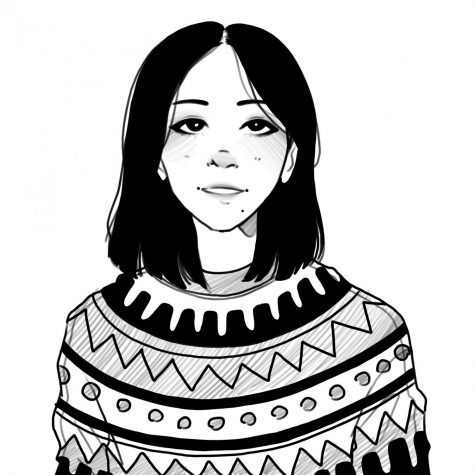 Taylor Lee, Online Editor/Podcast Producer
Free hugs for anyone and everyone!