SDA's Writing Lab Reopens
October 29, 2020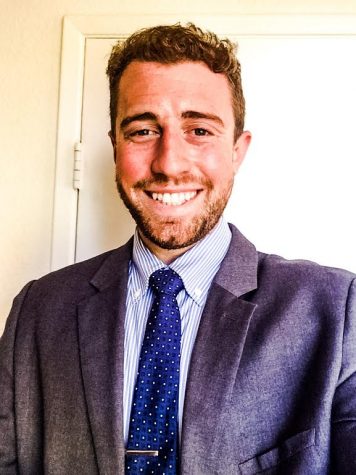 Sam Shrader has been the Writing Lab coordinator since 2017. Shrader is an alumnus who graduated in 2012. He attended college at Cal Poly San Luis Obispo and then became a substitute teacher. Rob Ross, an English teacher, then offered Shrader a position in the Writing Lab.
Even though Shrader can't be face to face with students on campus he has adapted and made a virtual learning website. Students can sign up for different types of meetings. 
The first one is the Lunch Rush. These are meant for quick look overs and touch-ups on essays.
The second one is student learning and support. This is a meeting that lasts between 25-30 minutes. These are meant for in-depth reading and analyzing essays. They are also good for clarifying, checking grammar, and discussing drafts. Student learning and support meetings can also be set up between Monday through Thursday. 
The last meeting option is after school conference appointment. These can be 35-60 minutes long. These are best for brainstorming, research, starting an essay, and guidelines. These appointments are between 3-6 after school.
Shrader can help with multiple different types of writing such as essays, articles, AP formatting, creative writing, and more. Students don't have to go to him for school work; he can help with personal work as well.
Shrader said he always thought "there was one way to teach…working with high schoolers has made me realize there are lots of ways to teach people. I really emphasize trying to have conversations with individuals, understanding not just how they write but just how they think about their writing." 
Go to the Writing Lab's website to make an appointment.
Contribution by Skyler Martin