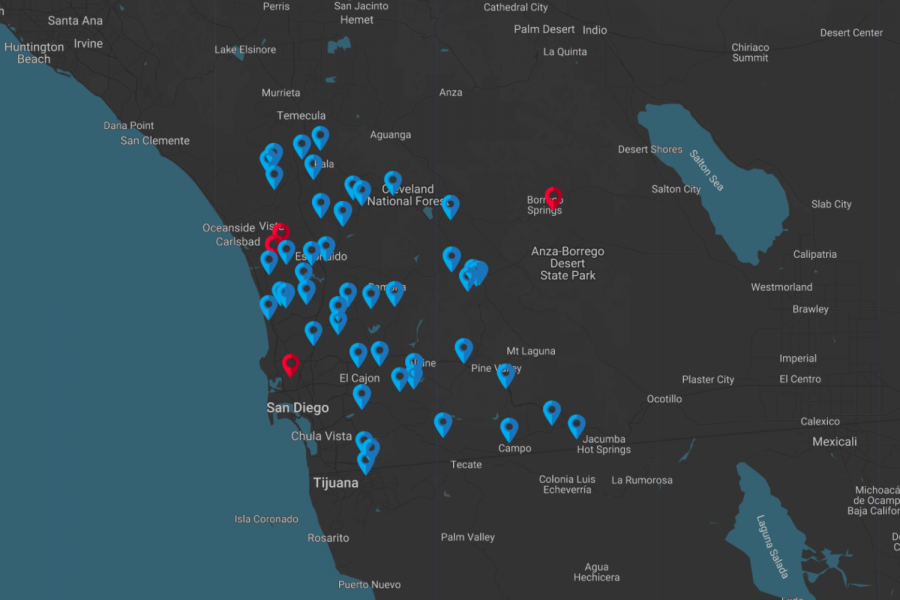 Screenshot of Google Earth Map
Record-breaking wind speeds causes a power outage
December 3, 2020
As wind gusts with a peak of 94 mph in San Diego, SDG&E announced on Wednesday evening that it was necessary to do a round of safety outages to reduce wildfire risks and for public safety. The estimated restoration time is tomorrow evening, or at the latest, Sunday evening.
73,348 customers are affected, including portions of Alpine, Boulevard, Campo, Campo Reservation, Descanso, El Cajon, Encinitas, Escondido, Jacumba, Jamul, Julian, La Jolla Reservation, La Posta Reservation, Manzanita Reservation, Mesa Grande Reservation, Pauma Reservation, Pauma Valley, Potrero, Ramona, Rancho Santa Fe, San Marcos, Santa Ysabel, Santa Ysabel Reservation, Valley Center and Viejas Reservation, according to the public safety power shutoff section.
Some students emailed first period teachers that they are experiencing a power outage. The AP Government and Politics teacher, Oly Norris, adjusted his lesson plans to handling class asynchronously.
"We had heavy live lectures planned in three of my classes today. Several parents and students emailed me saying that they are experiencing a power outage," said Norris. "I don't think it will affect the long term schedule, but I might trim some work off of it. It depends on the wind situation for the next four or five days."
The administration sent out a message to teachers saying that families are experiencing blackouts due to these safety measures. They asked teachers to note this for lesson plans. 
Norris emphasized that teachers are here to help and cover missed materials during office hours and over email. 
"This puts a greater responsibility on learning materials for each student that cannot connect with teachers. I just hope that everyone is safe. We have to understand that we want to be flexible for a given situation," he said. 
According to National Weather Service (NWS) San Diego, most of Southern California is under a red flag warning.  
The dry and windy pattern is likely to continue into next week, according to forecasters.     
If you are experiencing an outage, email the attendance office and your teachers that you are experiencing one. SDG&E recommends that one uses a flashlight, turn off major appliances, unplug electronics, and leave one light on to know when power is restored. 
For more updates, visit SDG&E Outage Map and  NewsCenter.
Leave a Comment
About the Contributor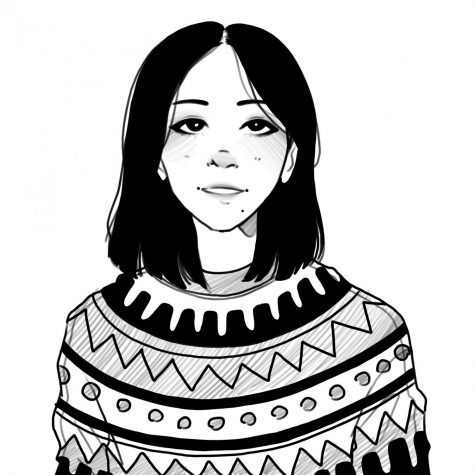 Taylor Lee, Online Editor/Podcast Producer
Free hugs for anyone and everyone!