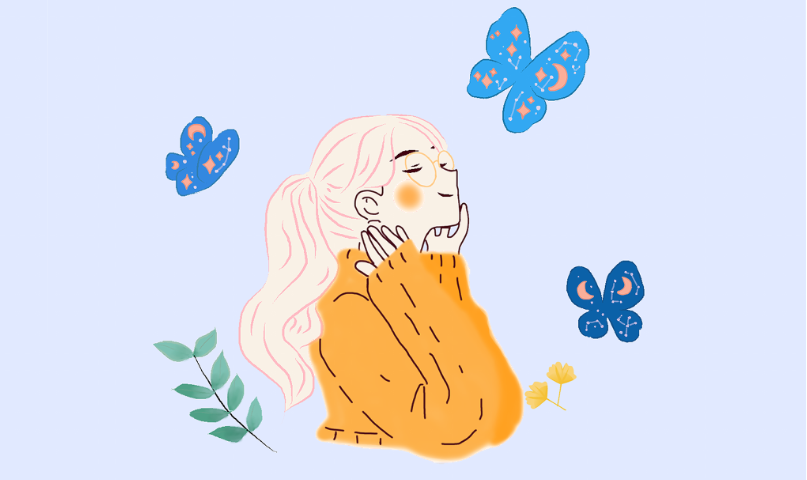 Stress Less, Accomplish More
May 20, 2021
This school year has not been easy, especially now that we are online and in the middle of finals. We found twelve ways to help destress that can create a more relaxed lifestyle. So keep calm and read on!
Laughter and smiling
Believe it or not, smiling and laughter are powerful tools to reduce stress and lower your heart rate. Research from Harvard Health shows that it can decrease stress hormones and increase HDL (High-density lipoprotein), aka the "good" cholesterol. Even when feeling down or stressed, the simple act of smiling releases endorphins, serotonin, and other natural painkillers. It can be challenging to get yourself to laugh or smile when you feel stressed out, but once you do, your mood will elevate, and your body will start to feel more relaxed. Try it out!
Meditation
There might be a lot of different thoughts and stressors going on in your head. Meditation allows you to clear your mind, let go, and relax. Although it's not practical for everyone, giving meditation, a try might be very useful to control your stress. Research shows meditation provides peace of mind, reduces anxiousness, and increases your well-being. All you need is yourself and a comfortable place to sit.
Music
Stressed out from trouble concentrating on work? It may help to listen to classical or lyric-free music such as lo-fi. This will not only improve your mood but staying more focused and keeping on track with your work will lift a large weight off your shoulders. Additionally, it's known that the tone and rhythm of music can change your mood in drastic ways. To use this to your advantage, listen to bright and upbeat music to positively elevate your mood and bring down stress.
Do what you love!
Engaging yourself in the activities that make you happiest will not only lower your anxiety levels but get you back on track with what you love to do. You might even find a new hobby in the process! It may feel like there is no time in the day to do your favorite things, but stepping back and organizing your day will surprisingly prove to uncover an extra hour or two in the day just for yourself.
Spend time with those you love
We've all dealt with toxic people at some point and know it's never beneficial to be around them. Instead, spending quality time with the family and friends that you know care about you is valuable. By listening and providing advice or assistance, they might even be able to help clean a few stressful problems off your plate!
Breathing exercises
When school or life gets really stressful, try some breathing exercises. One, for example, is called four-square breathing. Breathe in for four seconds… hold for four… breathe out for four… hold for four… and repeat ten times. This sends messages to your brain to relax and reduce stress.
Go outside
Getting outside in the fresh air is so important. You can go for a walk or just sit outside for a little while, staying safe. Exercise is an excellent way to clear your mind from something stressful going on in your life and will help you to calm down.
Connect with your community
San Dieguito Academy has many opportunities to connect and learn more about managing and reducing stress, such as Stress Less Day, a day to increase conversation about stress and anxiety.  Stress Less Day began after counselors noticed increasing reports of anxiety in student surveys.  Counselors like Ann Nebolon thought engaging in these conversations with teachers and peers about stress can be a helpful way to understand and manage stress. 
"It increases awareness. It also helps kids feel less alone," said Nebolon. "Stress is a big problem, and it's a really important one to address if you want overall help."
Now, Stress Less Day and other mental health-related activities have become more complicated due to distance learning. Still, they are adapting to be more accessible during this time, such as adjusting the PALs program to make it accessible and COVID safe. PALs are available virtually and in-person outside, so there are still many opportunities for students to reach out and connect.
Understand and overcome
If things get overwhelming, sit with that feeling for up to 15 minutes. Let yourself feel the stress and what it does to your body. You can write in a journal about what is stressful and what changes you can make. If journal writing isn't your thing, organizing your thoughts in your head is just as effective. When the 15 minutes are up, take the time to unwind and participate in activities you enjoy.
Now that you're more equipped with useful strategies to destress take a moment to experiment and try a few out! Whether that's spending time with friends, meditating, or doing what you love, you can relieve your pressure and take small steps to overcome it!
About the Writers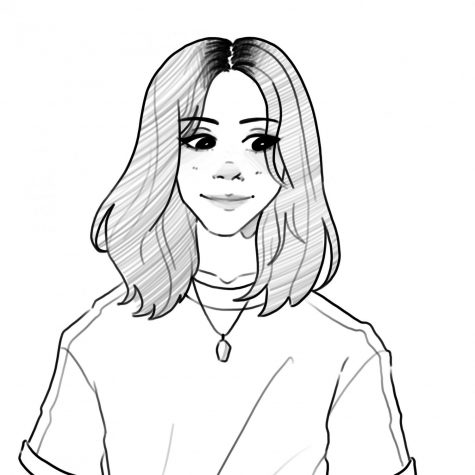 Olivia Silvester, Staff Writer