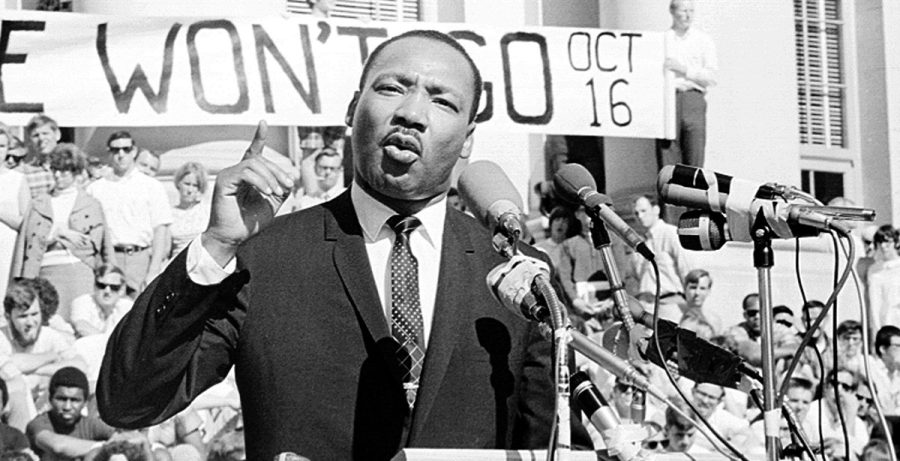 MLK Day and what it should represent today
How a holiday should evolve over time to respect the ideals it stands for
January 19, 2022
Dr. Martin Luther King Jr. is celebrated to this day for his contributions to the civil rights movement and the ratification of the Civil Rights Act of 1964. Almost 20 years following his murder, January 17th became a national holiday to pay homage to his life work.
The original idea for the day came about in 1968, immediately following the King's Death. While it was brought before congress, hostility and resentment against the movement and King was still prevalent enough to stop the creation of a holiday. 
Presently a handful of states chose to recognize January 17 under different names, from Martin Luther King Jr./Civil Rights Day in Arizona, to Robert E Lee/Martin Luther King Jr. Birthday in Alabama. These regional differences, while small, undermine the mechanics of a national holiday, as addressing it differently changes the meaning in many cases. 
Additionally, King's family has expressed thoughts on the disconnect between his life work and what the holiday means to America. The early 1960's were marked by the civil rights movement, culminating in the passing of legislation ending segregation. While King was the figurehead for the movement, including his work as a reverend of the church, and global advocate for equality and religious freedom. 
This has brought King's family to raise the questions over whether a day based on the end of segregation and a leap forward in American civil rights should be named after him. They request that the man he was in life should be remembered not as a day, but for his actions to promote equality and encourage peacefully fighting for deserved rights.
This led them to protest the celebration of Martin Luther King Jr. Day in 2022, as with congress's inability to pass new civil rights legislation, they believe it is not in the spirit of Dr. King to celebrate without seeing positive change in society around us. 
The Biden administration has resonated with these ideals, releasing a statement on Jan 14th proclaiming that they would celebrate in a manner "respectful to the history", but without becoming "complacent" to the active struggles of the country's citizens. 
In recent months this has driven the congressional Democrats to push for two different voting rights bills, although as of yet neither have been voted into law. With his descendants choosing to fight as Dr. King did almost 50 years ago, they ask that until this legislation to preserve equality is made law, we should not celebrate a holiday which symbolizes freedom from oppression as the work is far from done. 
No matter what name your state calls this holiday, the message of preserving equality and fairness should resonate, and the actions of the man it's named after should be kept in mind before celebrating under his name.
Leave a Comment
About the Contributor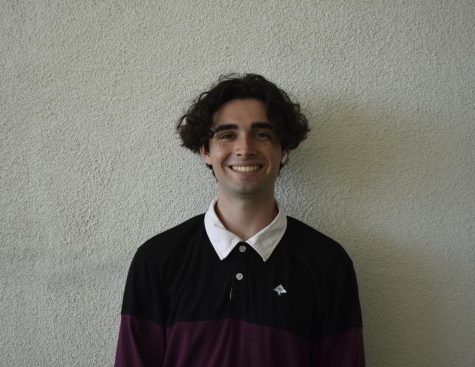 Andrew Sinclair, News Editor
whatever happens, happens