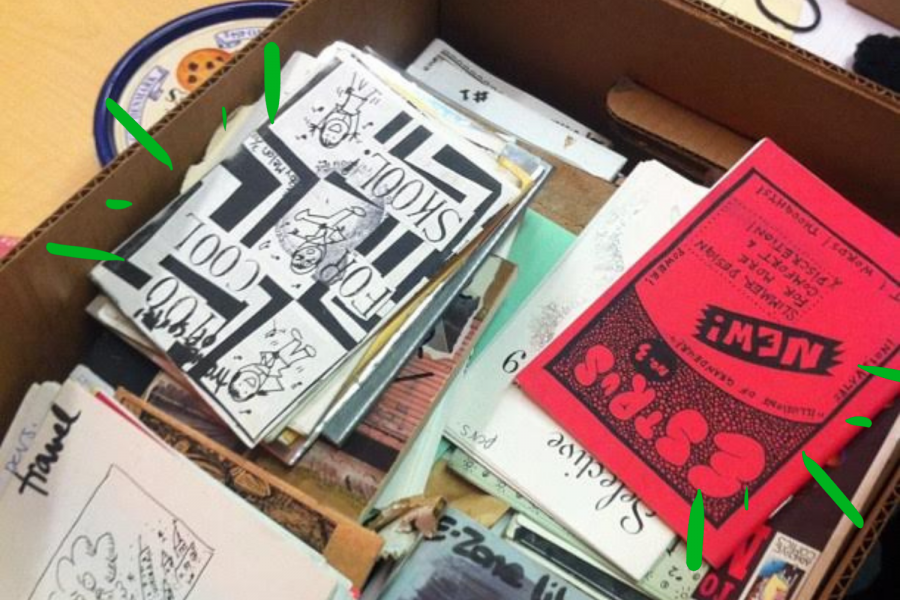 The rise of self-published zines
Self-published zines are growing in popularity and giving a voice to many teens
March 4, 2021
Although not a new concept, Zines has recently boomed in popularity and taken on a unique voice. Small-circulation, self-published magazines known as zines originally rose to prominence in the punk scene and have now been harnessed by new young voices. In a creative surge mostly led by teens and young adults, zines have grown to become a popular outlet for self-expression.
During this era of online activity, zines present opportunities for new, closely connected communities. "Now more than ever, people are looking for stimulating communities," Rita Pepe of Grain of Salt Zine said. "The zine world has become a space where people can seek a virtual community after being removed from their physical communities and forced to distance themselves from friends, family, and peers." Due to zines' rising popularity, independent writing and art have never been more accessible and supported.
Many issues that mainstream media may neglect can be amplified through independent zines. "Rice & Spice started as a creative space for Asian American youth like me to express themselves through writing and visuals," Sydney Ling of Rice & Spice Zine said. "I wanted it to be a platform where our voices are heard and to provide some, even just a little, of Asian representation in creative media." Zines made by young people with a specific voice in mind provide a "bridging between activism and arts."
Especially during quarantine due to COVID-19, many teens discovered the benefits of creating, printing, and distributing their own magazines. Online communities and connecting through a shared passion have presented a silver lining for many teens during the pandemic. "The pandemic was a monumental turning point for everyone, and it forever changed the way we both consume and create art," Ling said. "Social media has also become increasingly influential on creatives and just society in general, and provides easier access to pretty much almost everyone who wants to create or be part of a zine."
With the new era of zines on the rise, there has never been a better time than for teens to amplify their voices and share their creativity.