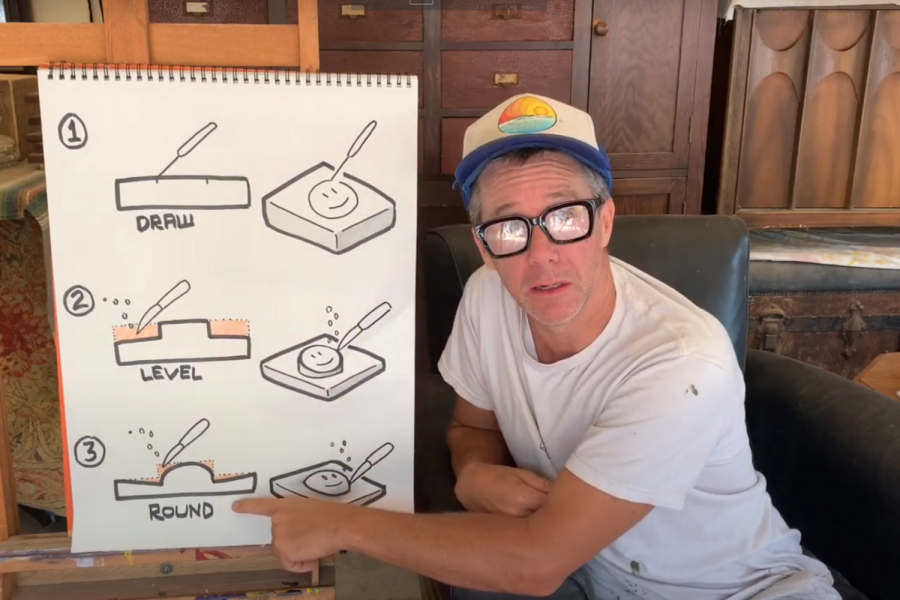 Screenshot from Jeremy Wright via YouTube
Jeremy Wright brings joy to the community with his art and videos
March 19, 2021
Quarantine has been a challenging time for students, teachers, and parents. There have been many ups and downs through this past year, and everyone has coped in their own ways. 
Jeremy Wright, an art teacher at San Dieguito Academy, has spent some of his time in quarantine making comical videos for the students, staff, and parents to boost spirits. 
On March 13, 2020, the announcement came out that we would be going into quarantine and the school would be changing. Wright put out his first video shortly after quarantine started, where he gave an insider view of what his typical day looks like. He explains his plan for the future and lends his support to his viewers. "[I was] inspired to just reach out and give an encouraging voice," Wright said.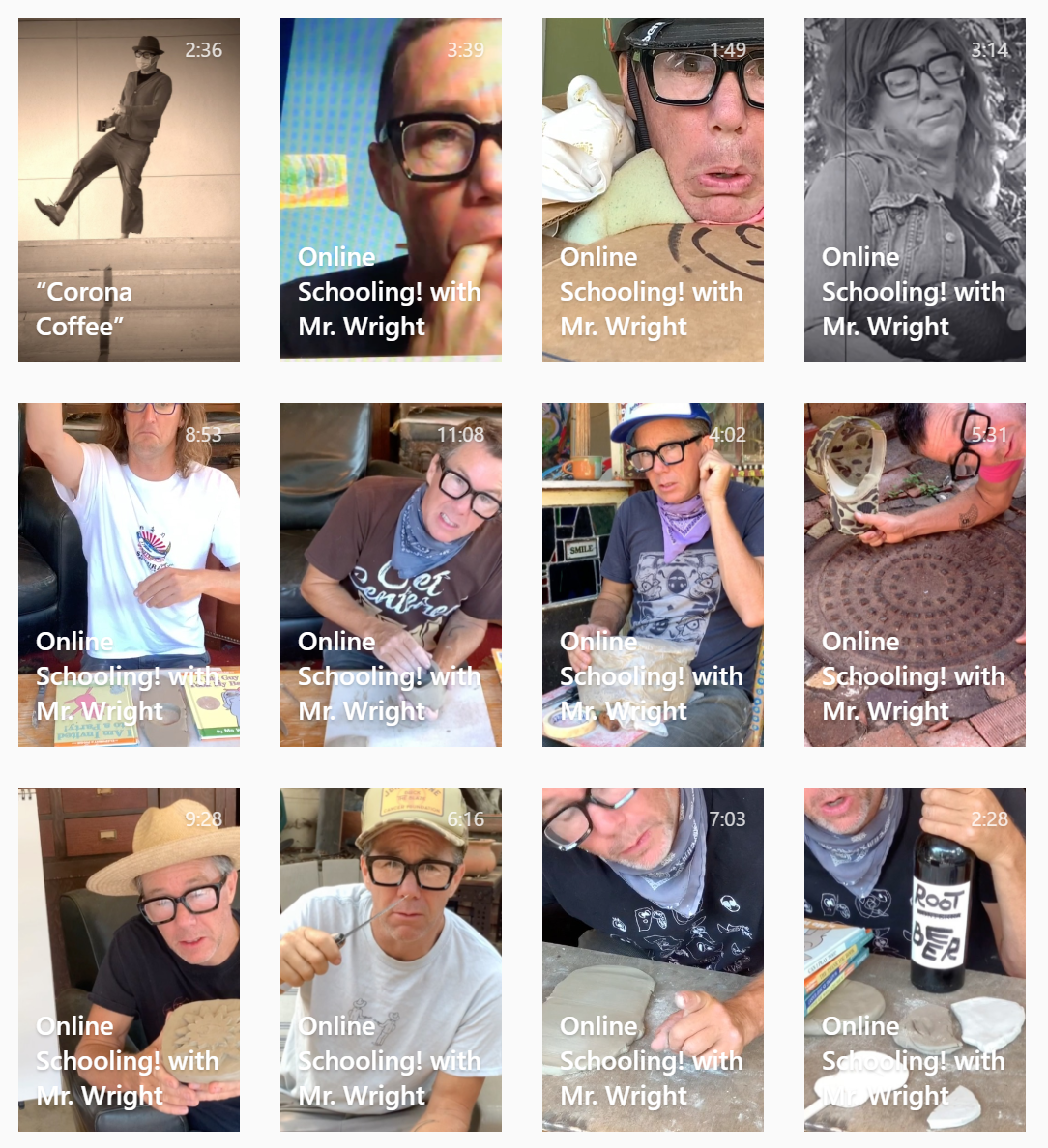 Producing these videos is no small feat. Wright shoots all the videos himself, which takes about 5 to 8 hours, and there is also the editing process, which adds even more to that time. "[I] try to make them fun and lighthearted," Wright said. He has created his at-home, lighthearted videos, as well as some purely informational videos. In one such video, he focused on how to participate and act appropriately in distance learning. However, even these informative videos are still fun and entertaining.
Wright's aim with these videos was to offer support and comfort to everyone in this unpredictable time. Wright is aware of how much of a struggle it can be to be inside and be stuck on our screen constantly. "My heart just went out to all students during the weirdness," he said. 
Wright constantly promotes finding time to safely get outside and be active and creative. He implores everyone to "go outside, make something, [or] go to the beach," Wright said.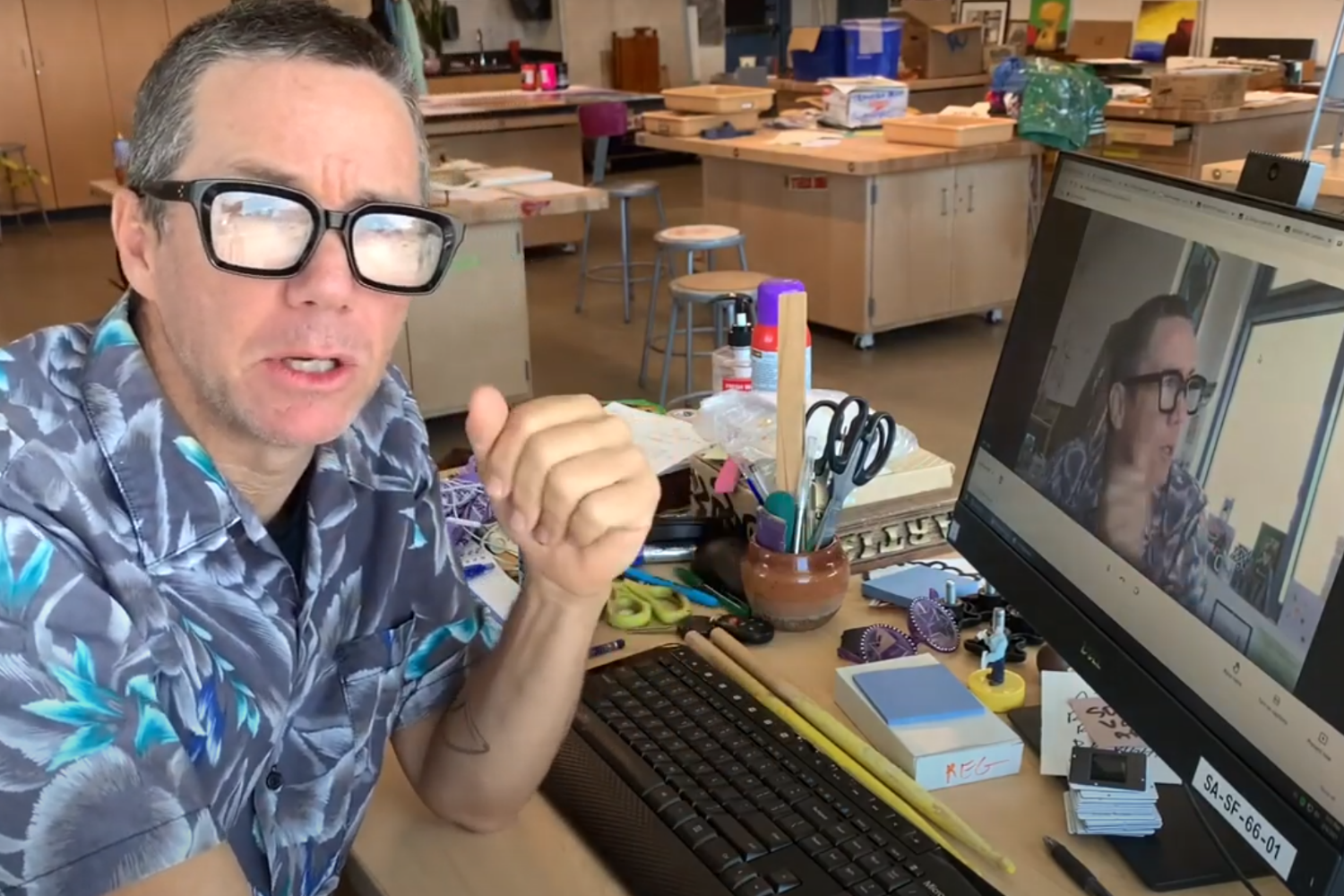 Wright, himself, has found his own ways to cope that help him get outside away from the shelter of a home. "[I] practice what I preach," Wright said. Throughout quarantine, he has found time to paint, draw, make mosaics, work with clay, and much more. He has even found time to go to downtown San Diego to do artwork on location. "The act of making, I really believe, is the beginning seeds of unselfishness," he said.
Now that school has shifted into a hybrid learning schedule, Wright has not currently made plans for future videos. "If there is a need, I will make one," he said. "[But I] need to be inspired." 
He is currently involved in teaching his art-related classes and two prep classes. These videos take a significant amount of time to make. While he doesn't currently have any new video planned, he may make a fashion design video or a cartooning video in the future. 
Aside from his videos, Wright is very active on social media, where he posts positive messages and encouragement to all through his Instagram and YouTube accounts.
Leave a Comment
About the Contributor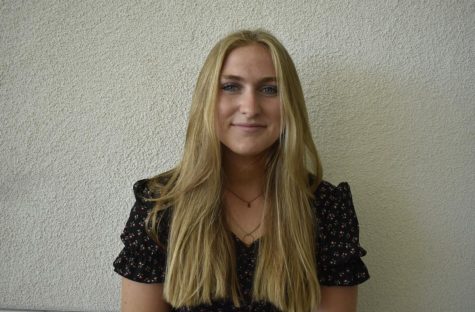 Emily Broyles, Managing/Features Editor
"Feel this moment": Mr.Worldwide - Christina Aguilera