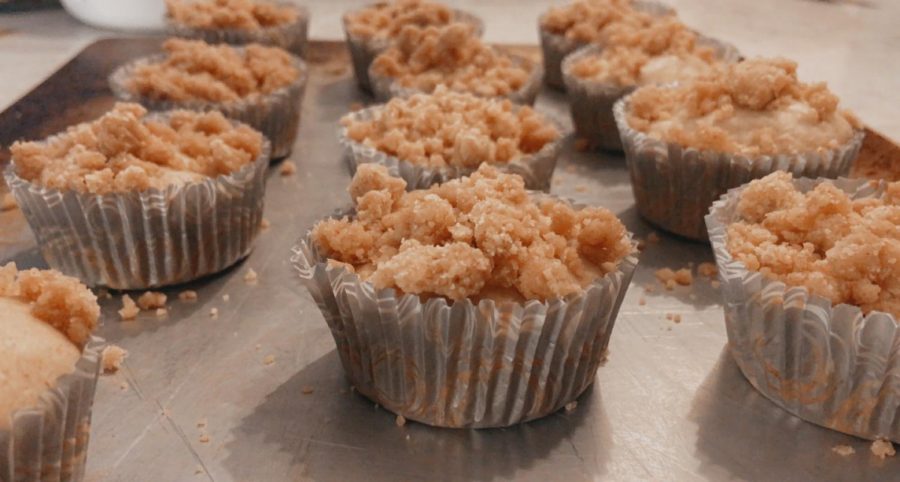 Amazing tastes: Fall recipes
These recipes are perfect for the upcoming cold weather
November 5, 2021
Cold winter months, extra layers of clothing, and breath fogging up in the freezing air. Personally, this is my favorite time of the year. I love the feeling of layers of blankets and coats hugging my body. Although, along with this I love the taste of fall food. There are multiple flavors that appear across fall based recipes. Things such as apples, pumpkin, and cinnamon. Not only do I just enjoy tasting recipes with such amazing flavors, but I also enjoy cooking the food itself. I tried three different fall recipes and have listed my thoughts about them below.  
The first dish I tried was a french apple tart from delish.com. Every piece of this recipe was spectacular. The whole thing consisted of two parts. Firstly, there was the apple mixture. Unfortunately, the recipe did not include how long it would take to cut, peel, and core the apples in the prep time so it took longer than expected. Along with the apples the mixture consisted of sugar, lemon juice, butter, and nutmeg. I found the lemon juice helped keep the mixture from becoming too sweet. The second part of the recipe was puff pastry. Once again I had trouble with the prep time here. The recipe did not mention that first you need to thaw the puff pastry. It only took about fifteen minutes to thaw the pastry however, I still wish they had included this. Overall I would make this again for sure and now that I know how long it will take I feel like it would be easier. 
The second dish I tried was apple cinnamon muffins also from delish.com. They were so easy to make, perfect for if you don't have a ton of time. The only parts that require time and patience are preparing the apple and baking. I also found that when making the topping the recipe called for too much of everything. I had an excessive amount of the sugary topping. Now that wasn't too much of an inconvenience aside from the fact that I couldn't stop eating it. I definitely ate way too much of that topping. An interesting thing happened while I was baking, the recipe calls for one cup of milk. I ended up only having about three-fourths which certainly was not enough. I ended up substituting half-and-half for the last fourth and it worked perfectly. I was afraid it would change the consistency of the muffins but my fears were quickly dismissed once I saw how well they baked. I will definitely be making this recipe again for the outcome was delectable.
Double Dark Chicken Noodle Soup
Unfortunately, I had a few issues with the recipe. My first issue was that the prep time did not mention how long the broth needed to brew before I could use it in the soup. I didn't have the time to wait around as I was doing things that evening so I had to break up the cooking into two days. An easy way to avoid this problem would be using store bought broth instead of homemade. If you do decide to make the broth, be careful of oil splashes. Don't dump things into the pot from high up, especially if it is a vegetable or anything that could be damp with water or other liquids. I was not wary of this and gave myself one or two tiny burns along my arm. Another issue I had was the instructions when cooking the chicken. I cooked it for as long as instructed to and it was not finished. This was easy to solve. I just let it sit for another moment or two and it was finished. However, even though I did have issues, I loved this soup. Everything from the broth to the contents of the soup was delicious. It went extremely well with hot rolls and it was perfect for the cold weather we were having that day. I will definitely be making this again even if I decide to use store bought broth.
View Comments (1)
About the Contributor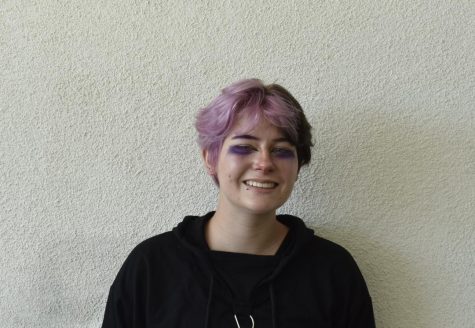 Dylan Ratcliffe, Staff Writer
You're letting your brain dial turn you fear volume up - Finn the human