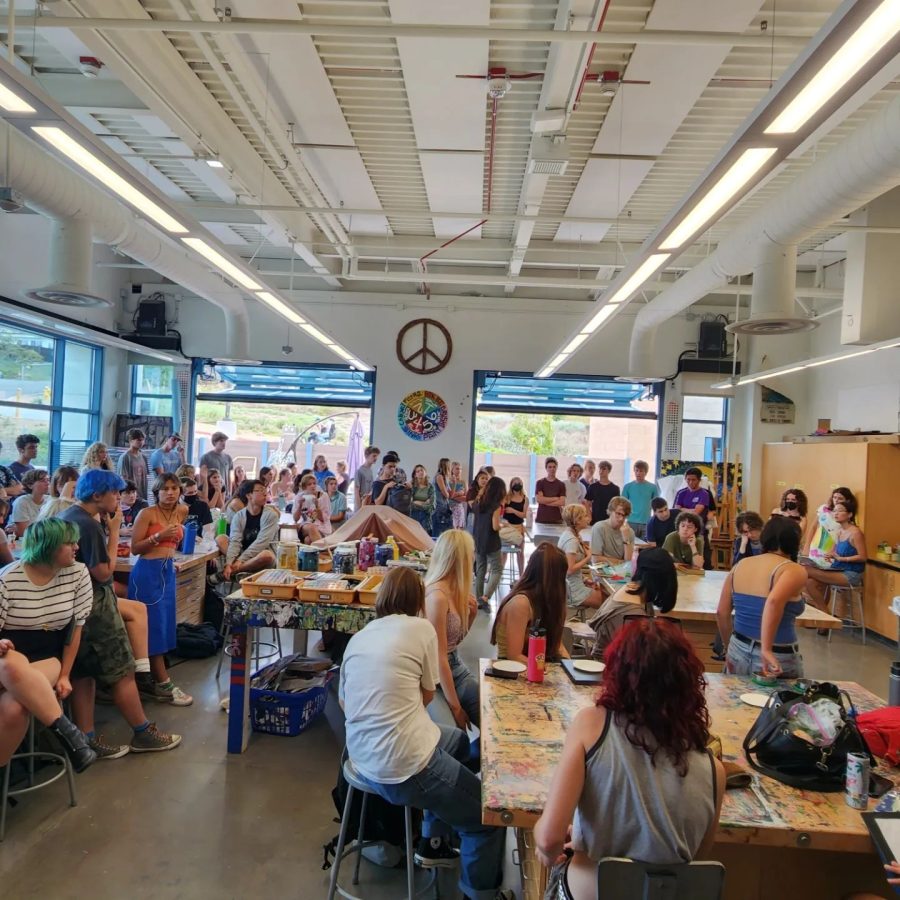 Photo courtesy of SDA Facebook
SDA Community Award is in the works
New SDA Community Award being used to recognize exceptional students
September 12, 2022
Following San Dieguito Academy's closure of in person classes due to the coronavirus pandemic, many key aspects of the community were lost, including unique traits of SDA's culture. Homeroom, which has always separated SDA from other schools, was reduced from four days to once a week.  Exhibition days, the Bazaar, Homeroom Olympics, Battle of The Bands, and the Skate Demo were all canceled. It was incredibly difficult to have a sense of connection when we were not on campus. This issue was not restricted to online school. When students returned to campus, many, especially underclassmen who had never experienced campus life before, did not understand the culture of  SDA. We returned to slurs painted on the front of our campus, the opposite of what SDA's community stands for and believes in. 
Even when students returned to campus, there was a clear lack of connectedness. However, throughout the year, unique parts of SDA began to reappear. Dances like Homecoming set the tone for the year, and the Flag Football tournament made its return along with other sport events. The spirit of SDA began to make its return, and by the end of the year it seemed to have fully come back. 
Following the return of many SDA's key attributes, students began to make an effort to further improve the atmosphere and culture on campus. While every student is vital to the unique community of SDA, some went above and beyond. Students who actively participated in allowing SDA to thrive deserve the recognition for what they did. On Sept. 9th at the first SDA Forum meeting of the year, the SDA Community Award was set to be announced. 
The SDA Community Award will be given to someone who demonstrates: positivity, kindness, and is an active participant in the school community. The award was created in order to highlight the tremendous efforts that students have made in the past year. The award can be given to any student of any grade. The first award is being chosen by a committee this month, but beginning next month, nominations will be open to anyone. The winner will be featured in the newspaper and given an opportunity to speak about what they believe is important for the community or any other issue they would like to discuss. They'll also get an awesome post on the SDA Instagram page. Keep an eye out for nominations, and remember, winning the award would look great for college applications.
View Comments (3)
About the Contributors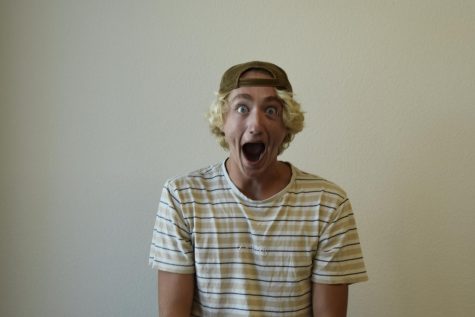 Olin Neale, Staff Writer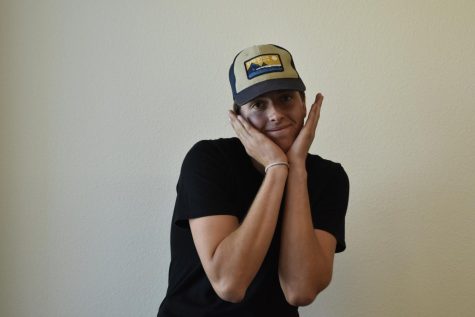 Logan Kechter, Staff Writer