Fire Breaks Out in Metal Shop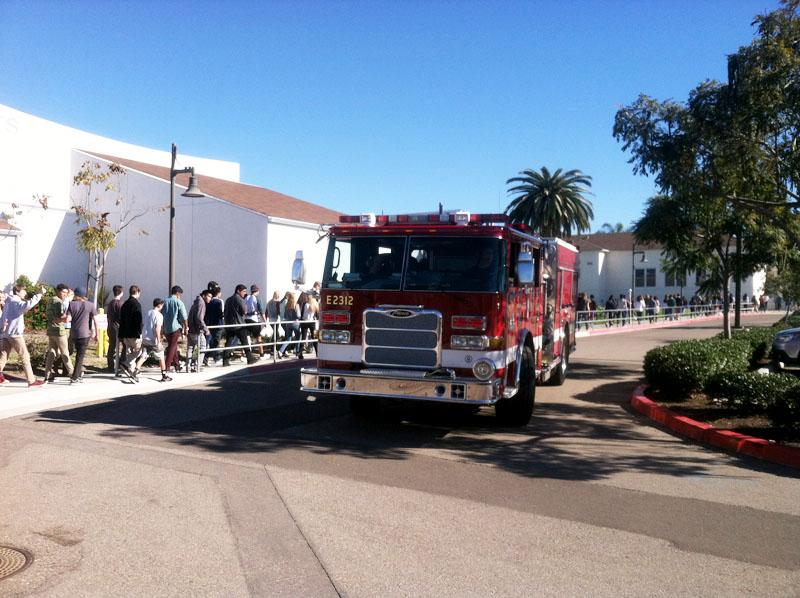 A fire in the metal shop caused second period classes to be interrupted Wednesday, Jan. 14.
According to metals teacher Jason Berend, there was a "small fire" in the metal shop's foundry, which was "put out immediately" with a fire extinguisher. The smoke caused the fire alarm to go off at about 10:10 a.m.
"The smoke, because of the ventilation, shot right into the building," Principal Tim Hornig said. " So he got everyone out just to make sure that it wasn't going to spark back up."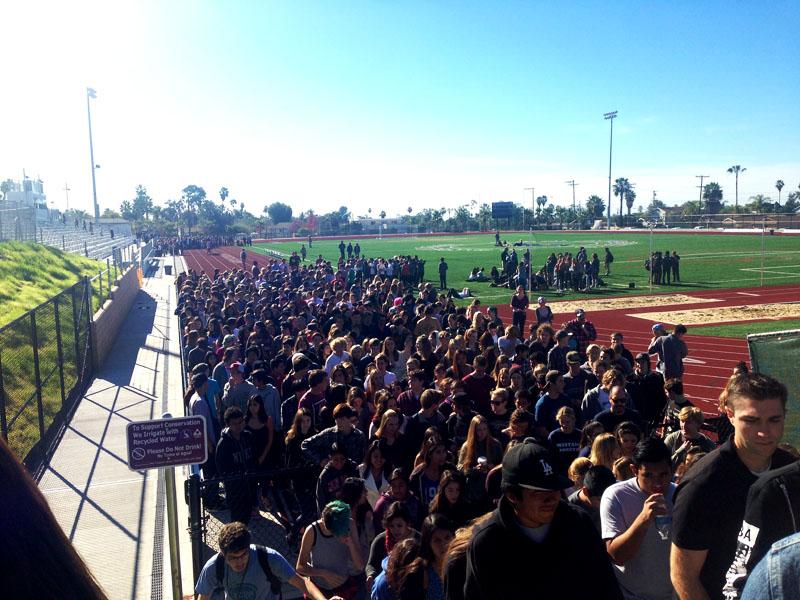 Photo by Caroline Daniel
Faculty members guided students to the stadium field where they proceeded to line up with their class in a single file line, awaiting instruction. This procedure was practiced just last Wednesday, Jan. 7, in a school-wide fire drill.
Five fire trucks responded to the incident. "[They] came to make sure we were safe," said Hornig. "We always like to have them come and look at us rather than to be the ones who pass judgment."
Shortly thereafter, Assistant Principal Doug Kamon used the intercom from inside the field's press box to confirm, "This was not a drill. There was an actual fire in one of our classrooms." He instructed teachers to take attendance and report to the counselors in middle of the field.
Students and teachers were told at approximately 10:45 a.m. to return to their second period classes.
"The smelter works fine now, and it was just a precaution," said Hornig. "But everybody got out safely, and in an [orderly] fashion, which was great."