Blind SDA Alumnus Inspires Freshmen and Sophomores
A man whose life changed completely because of becoming blind talked to underclassmen about staying optimistic.
Motivational speaker, Jeremy Poincenot told SDA students Wednesday, "I'm happier today at 26 years old and legally blind than I was at 19 with 20/20 vision."
Due to Wednesday's testing schedule, ninth and tenth grade students were introduced to Poincenot, SDA alumnus, as he shared his life experiences through an inspiring speech.
He took students through his story about going from 20/20 vision to being legally blind in two months, due to a rare genetic disorder called Leber Hereditary Optic Neuropathy (LHON).
Although he spent a long time feeling depressed, angry, and unmotivated, he had a change of heart and became more optimistic with the help of his family and friends, he said. The people around him taught him to look at the positivity surrounding his life and to not dwell on the negative.
Poincenot has been involved in his community. He and his college roommate started a fundraiser called C.U.R.E. (Cycling Under Reduced Eyesight), a tandem bike ride from Santa Barbara to San Diego, and raised money for LHON.
Additionally, Poincenot was able to continue playing golf, his favorite sport, through blind golf. Blind golf is similar to regular golf, but the golfers have guides who help them get the shot right. With the help of his dad as a guide, he was able to win the World Blind Golf Championship.
Poincenot urged SDA students to be aware of the life-changing affects friendship can have on someone's life and the importance of focusing on the good times you experience.
Poincenot not only motivated students, but connected with them and kept his speech interesting, students said. They appreciated his blend of funny and serious topics. "It was very moving and he added humor," said freshman Niklas van der Wagt.
"He kind of connected to everybody and that was really cool," said freshman Cami King.
Poincenot opened up students' eyes to realize the significance of being there for others. He left the students with one final thought: "We need to stop thinking so much about ourselves and start helping others because, we don't know, it could change their lives."
About the Contributors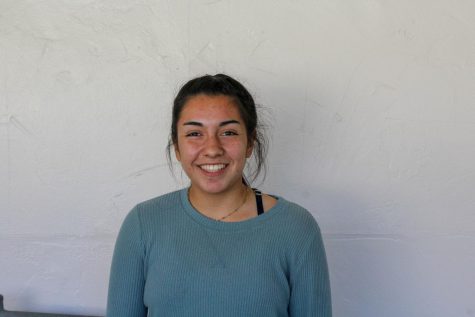 Yarisette Sequeira, Sports Editor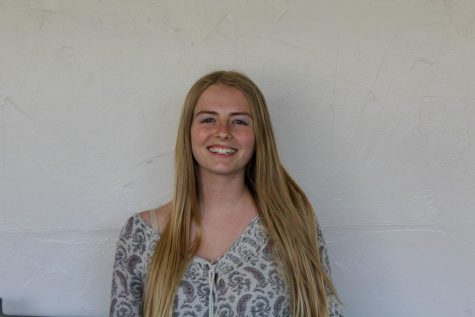 Sylvia Young, Humor Editor/ Features Editor
"I mean it's one banana, Michael. How much could it cost? Ten dollars?"