SDA Reacts to the Election
November 9, 2016
Students across SDA today reacted to Republican nominee Donald Trump's unprecedented presidential win and the total Republican majority in Congress, both decided in last night's election.
The results appeared to be the most common talking point across campus, with students debating and reviewing Trump's victory in both official and unconventional settings — from an organized discussion in senior AP Government classes, to spur-of-the-moment conversations in many classrooms.
"I am no longer proud to be an an American after knowing that so many Americans voted for such an evil, bigoted man," said junior Dace Sandison.
"The only bright side for left leaning people like me is that when Republicans screw things up, people will vote in Democrats to replace the problem-causing Republicans in 2018 and 2020," he added.
"I feel disappointed in America because I feel like it's a step backwards," said junior Ava Lilie.
On the other hand, some students were satisfied with Trump as the president-elect.
"I've never been more happy, ecstatic, exuberant, excited and enthralled," said junior Kevin Ward.
Some, like junior Everett Leveque, said they didn't care about the results because they were unhappy with both Trump and Democratic nominee Hillary Clinton.
"I think Hillary is a liar and Trump is rude and disrespectful, so honestly [the election] was out of bad choices," he said. "My reaction, though, is sadness. I'm sad at all the hate that has come from this election, sad about all of it."
"All the polls I checked before the election were indicating [that Clinton would win], but I wasn't surprised in the sense of how it happened," said junior Olivia Hussey. "I feel like people are gonna try to put the blame in certain places, because they're mad about the results, but really if you wanna blame somebody you can blame the DNC [Democratic National Committee] for rigging [the primary election] against Bernie [Sanders], you can blame the RNC [Republican National Committee] for allowing Trump to become their nominee, and you can blame all the people who didn't vote."
About the Writer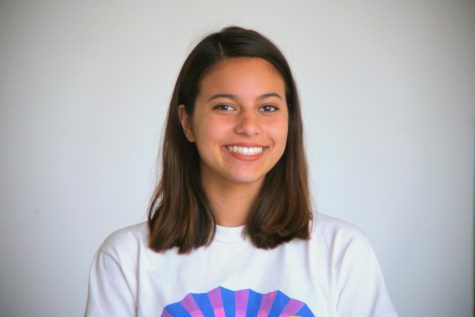 Olivia Olander, Editor in Chief
Olivia Olander is a senior. She likes news and boba.