Learning Commons to be Closed for Next Two Days
Hang on for a minute...we're trying to find some more stories you might like.
For the next two days, the Learning Commons will be closed due to the installation of a new genius bar along the left wall where the bookshelves used to be located.
This genius bar is essentially a "tall counter with a long strip of outlets where students can charge their phones and/or computers," Learning Commons Technician Kalani Crosby said.
The counter will be able to comfortably fit around 12 people.
This addition of the genius bar was paid for with the funds pulled from Prop AA, said Crosby. It is the first of a few other projects set up for the Learning Commons including investing in a new projector and sound system, she said.
This new addition should take about two days to be installed and will be ready for use by the time students come back from the four day weekend. Once completed, Crosby will move some of the computers to the counter as well.
"We are the last school to be receiving [the genius bar]," Crosby said. "Everybody already has it, but in a different way."
The hope is for students to be able to charge their phones outside of class so that they don't feel the need to take the devices out in class to charge, she said.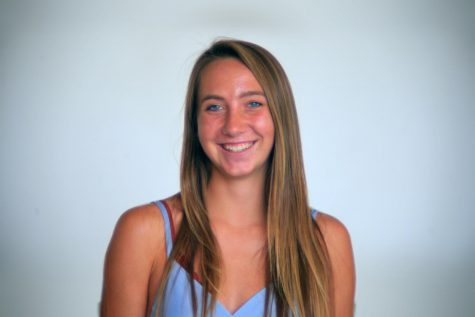 Alyssa Fisher, Staff Writer
Some people drink coffee… I prefer liberal tears.