Meet the New Assistant Principal, Katie Bendix
September 20, 2017
When Katie Bendix was in high school at La Costa Canyon, she always looked forward to one part of the day: mathㅡnot specifically for academic reasons, but to see her favorite teacher 'Mrs.B', a laid-back surfer girl who she connected with from the beginning. The teacher "developed the relationship so skillfully," Bendix said, that no student wanted to let her down.
"I still remember there was one class where someone cheated on a test and she came back to class that next day and she was just totally crushed by it." This teacher was what made Bendix want to become part of a district, especially in administration where her main goal was to connect with students in any way possible.
As one of the new assistant principals, it was tough to understand how Bendix would create that relationship. "You walk a fine line. There are ways to develop relationships where you can be laid-back and create ties with students where they wouldn't want to let you down," Bendix said.
Bendix's brother attended SDA, so she wasn't too worried about joining the culture and being surprised. "I grew up in the area," Bendix said "My brother went to SDA, so I know it pretty well. I was on campus a whole bunch. She said she appreciated SDA's unique culture and vibes from the buildings with the art all over it to just everyone's unique personal style. What I like so much about this school is there's nothing cookie cutter about it here."
Bendix has two dogs, Duncan, a Mini Australian shepherd, and Spoons, a mini pinscher. These dogs do everything with her, from going to get a cup of coffee to going to the gym with her. The dogs "kind of just tag along with me," Bendix said. She is a very active person, the majority of her time after school spent at the gym. Growing up in Encinitas, she also gets to see her parents a couple times a week.
Bendix talked about some of her favorites:
Q: What's your favorite movie?
A: "Tommy Boy"( It's a 1995 comedy about an incompetent, immature, and dimwitted heir to an auto parts factory must save the business to keep it out of the hands of his new, con-artist relatives and big business). My brother and I can recite every line of Tommy Boy from start to finish without the movie even playing. It's kinda our thing.
Q: What's your favorite type of pasta?
A: Cavatappi pasta from Noodles & Company with alfredo sauce and chicken. Now you're making me hungry.
Q: Favorite song writers or artists?
A: I love Chance the Rapper, John Legend. My musical taste is kind of all over the board.
Q: What are your pet peeves?
A: People who are really short when they text. I'm one of those people that texts a million times in a row. I'll send like big paragraphs and people will say 'got it'. Like, a little more please.
Q: What's your favorite place to go on vacation?
A: To date, my favorite vacation is Guatemala. I'm into rainforest, tropical but i want to be able to adventure not just to sit on a beach all day. I want to hike around and go find some pyramids.
Leave a Comment
About the Contributors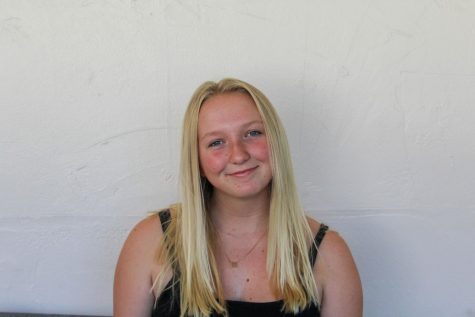 Molly Ford, Staff Writer
I won total drama island.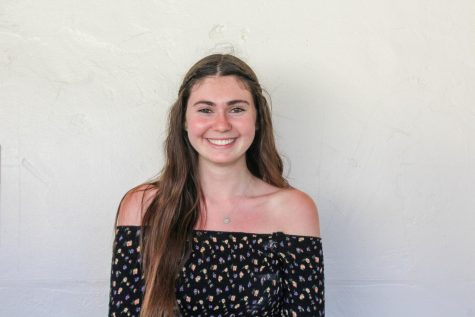 Jaden Hauptman, Photo Editor
I like dogs more than people…