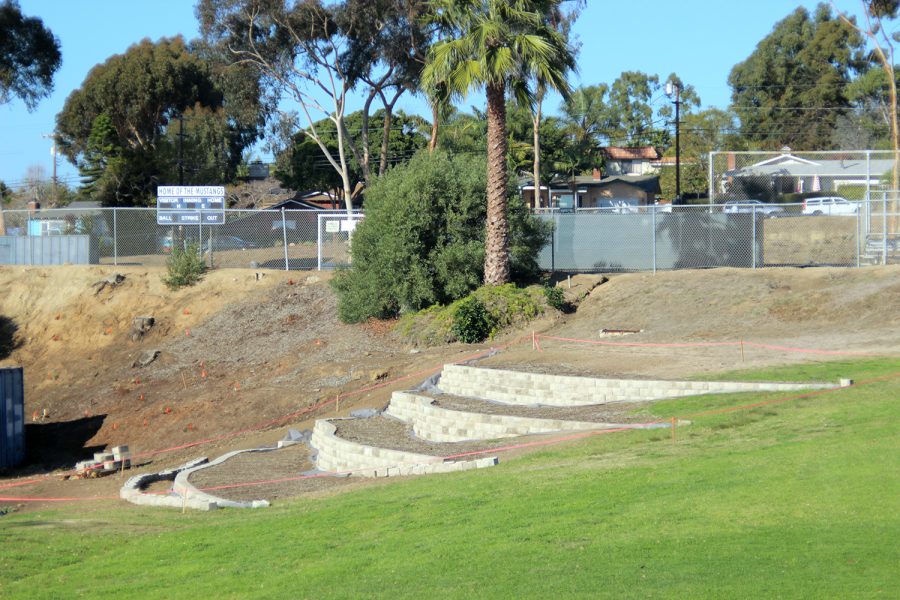 New Garden Nears Completion
January 23, 2018
The garden on the hill near the Mosaic Café is nearly complete.
Over the winter break, members of the Urban Gardening club worked six hour days digging into the hillside, placing concrete brick, and laying down soil. Club members successfully completed the four terraces by Sunday in order to avoid the heavy down pour two weeks ago.
According to Martin Chaker, math teacher and project advisor, the terraces' completion "really is the biggest step" before planting begins.
Chaker plans to collaborate with the Environmental Club for the planting stage of the project. The goal is for the garden to serve as a source of fruits and vegetables to be sold in the Mosaic and for use in culinary classes.
Members have been weeding plants not native to the Southern California environment from the neighboring hillside and are planning to grow rarer varieties of plants.
The rest of the year will be dedicated to installing an irrigation system (the company Hunter has said they will collaborate with the club, according to Chaker). They are also constructing a fence, an important step to Chaker.
"We had issues last year with the garden we were taking care of on the other side of campus with people disrespecting it."
The first garden, located by the now demolished 30s complex, was occasionally walked through by students, destroying plants.
"It's important that people understand that it's for people who want to work on it and that there are people that care for it," Chaker said.
Chaker has also been searching for ways to envelop the upkeep of the garden with a class curriculum that would be implemented in future years.
With an organized terrace system filled and fertile soil ready to grow, SDA will soon have its first completely integrated garden expected to be complete by the end of the year.
About the Contributor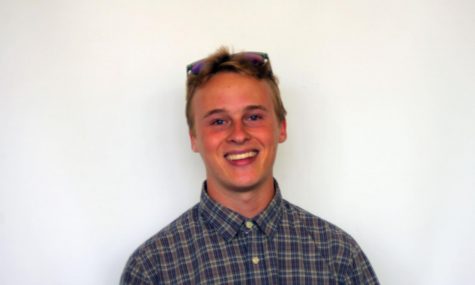 Patrick Hall, Photo Editor
My name spelled backwards is racecar.