SOUL Charter School Not Coming to LCC
February 15, 2018
The School of Universal Learning, the new charter school that opened at the Solana Beach Boys and Girls Club this fall, encountered some controversy in recent months from SDUHSD when they unsuccessfully tried to move onto the La Costa Canyon campus.
The school proposed moving onto LCC's campus earlier this year. However, under California's Prop 39, they needed proof that at least 80 students from the district wanted to move to SOUL. Founders Marisa Bruyneel and Michael Grimes said they submitted a proposal with 90 signatures, but it was not approved by the district.
That's because when district officials called each family to verify that they were planning to attend SOUL, they could not get a hold of many of them, and of the people they reached, not enough were "meaningfully interested," Dill said. He said that some of them thought the list they were signing to show interest was a petition for the school or signed it as a favor.
"They're sticking to their guns… [but] I think we have every right to do our due diligence and investigate," Superintendent Eric Dill said. "We need to make sure before we interrupt our programs that there's some validity behind their numbers"
He added that SOUL has "overshot their projections before," referring to their initial proposal to the district, in which they predicted they would have 200 students this year.
However, the founders disputed the accuracy of the district's numbers, and said the charter school does have 100 students who intend to enroll next year for 7th-10th grade. They may even have to go to a lottery, Bruyneel added.
They plan to stay at the Boys and Girls Club next year, and Grimes said the location is a "beautiful partnership."
"[Moving to LCC] was always a last resort for us anyway," he said. "It didn't feel great to move and become part of another campus. We always wanted to have our own."
About the Writer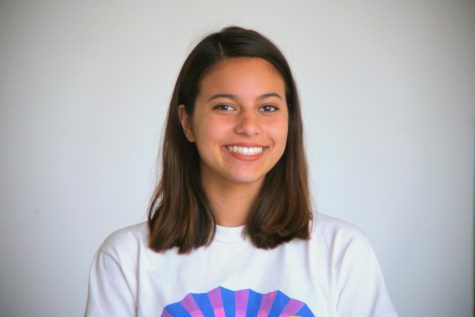 Olivia Olander, Editor in Chief
Olivia Olander is a senior. She likes news and boba.