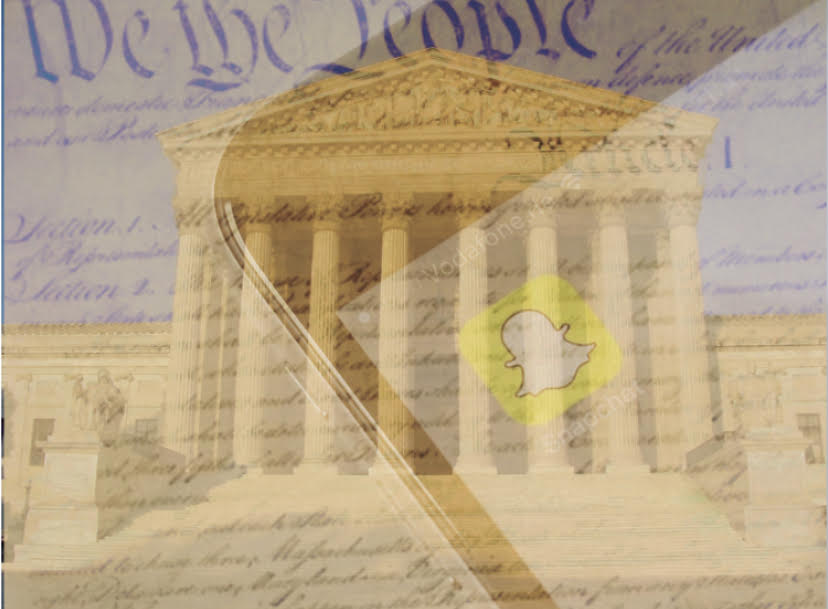 U.S. Supreme Court Case: Limiting free speech off-campus
The Supreme Court is set to decide if schools can manage students' first amendment rights off campus.
May 20, 2021
The supreme court justices are faced with a tough decision this month as they are set to decide Mahanoy Area School District v. B.L. by the end of June. The case erupted after high school student, Brandi Levy, tried out for her high school's varsity cheerleading team and did not make it. Levy was put on the junior varsity team and took her frustration out in a Snapchat post the following weekend. The post, featuring Levy, wrote, "F*** school f*** softball f*** cheer f*** everything." Several offended students took the post to the coach and claimed it was inappropriate. Under the school's rules, the coach found the post was in violation and suspended Levy from the junior varsity team.
Levy decided to sue the school, claiming her suspension was a violation of the First Amendment. She argued that the school and team rules were overly broad and could be considered "viewpoint discrimination," a type of discrimination based on content restricting speech favoring a specific opinion or perspective and that the rules were unconstitutionally vague. The district court ruled in Levy's favor and ruled the suspension in violation of her First Amendment rights, granting her lawsuit. 
Mahanoy Area School District then appealed the district court's decision, citing a 1969 supreme court case Tinker v. Des Moines Independent Community School District. In this case, several students sued the school district for suspending them after wearing black armbands to school to protest the Vietnam war. The courts decided, and maintains today, that public school officials can regulate and control speech that is determined to be disruptive to the school environment. 
The justices are faced with the question of whether public school officials may regulate speech that would disrupt the work and discipline of the school that occurs off-campus, considering the decision of Tinker v. Des Moines. The decision is seen as one of the most monumental concerning student speech in decades,  as it would allow public school officials to have 24/7 control over students' speech. The decision is challenging, as it could guide future decisions on student suspensions or actions due to off-campus threats, language, outfits, and overall behavior.
The Supreme Court is scheduled to decide the Pennsylvania case by late June.   
Leave a Comment
About the Contributor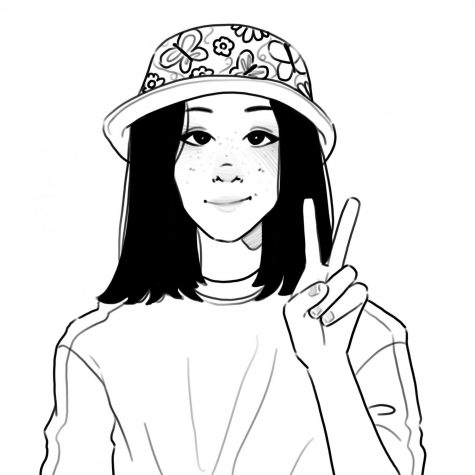 Rayelyn Burrell, Spring Features Editor