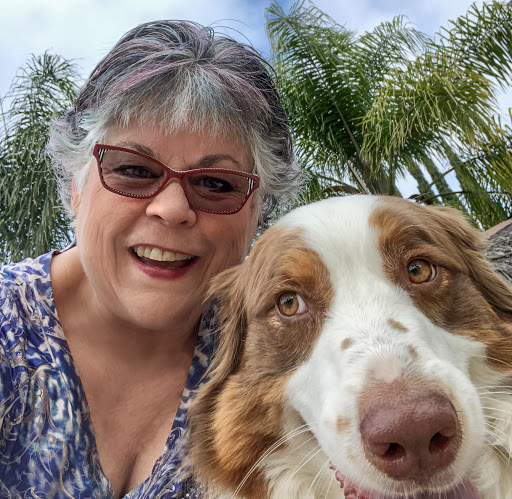 Photo courtesy of sdvoyager.com
The end of an era: Photography teacher Susan Coppock retires
Susan Coppock reflects on her experience at San Dieguito Academy and her retirement.
June 7, 2021
Photography teacher Susan Coppock plans on retiring at the end of the 2020-2021 school year. 
Coppock began her teaching career at La Costa Canyon as an English teacher and even started the first photo classes. In addition to teaching English, she was also the advisor for their school newspaper. Coppock transferred to SDA after five years of teaching at LCC and has been the photo teacher at San Dieguito for nineteen years since.
She continued her long-time love for photography through her teaching here at SDA and has loved its implementation in the school's culture. Photography has been a significant part of Coppock's life since the beginning of her love for art when she was twelve. According to Coppock, "It's been my passion since I was very young."
Her time at SDA has influenced her as a person tremendously, and she has loved being a part of SDA's inherently funky atmosphere. She felt at home right away on SDA's campus. "Uniquely SDA is the culture of acceptance. The atmosphere at SDA that is accepting, caring, and all-embracing is really special to me," Coppock said.
Each semester, she has enjoyed seeing her students grow into a love for photography. "I love imparting my passion for photography on other kids," said Coppock. "I think it's really neat to see students blossom into the photo industry." 
Throughout her time at SDA, she truly expanded her love for photography and her students. Coppock enjoyed time with her students and helping them find a fellow passion for photography. "My favorite memories at SDA were getting close to students. I have a lot of kids that have graduated, but I am still close to them. I love those relationships- they're very special," Coppock said. 
In the future, Coppock plans to take with her SDA's passion and generosity and its students' love for the environment and classmates. "Their commitment to wanting to change things, and what's right, is something that I love. That people care enough about our world to want to change it and make it better is truly special," Coppock said. 
To celebrate her retirement, Coppock couldn't leave without a few words of wisdom for SDA's student body, "Love yourselves. We spend a lot of time thinking we are not living up to expectations; we must enjoy what we are and who we are and celebrate that instead of finding fault," Coppock said.