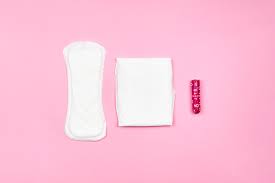 California schools' new menstrual health law
California schools required to supply menstrual products.
October 11, 2021
A bill signed by Governor Gavin Newsom on October 8 requires public schools and colleges in California to provide free menstruation products in their restrooms.
California's latest initiative strengthens a 2017 law requiring low-income schools in underserved areas to provide free menstruation products to students.
Starting in the 2022-23 academic year, it extends that law to encompass grades 6 through 12, community colleges, and the California State University and University of California systems.
"California recognizes that access to menstrual products is a basic human right and is vital for ensuring the health, dignity, and full participation of all Californians in public life," the law states.
Menstrual products are no longer taxed in California, which Assemblymember Christina Garcia claims costs Californians born with uteruses more than $20 million every year.
According to Women's Voices for the Earth, menstruation products are still taxed as a "luxury" item in more than half of the states. Many countries, including the United Kingdom, Australia, Canada, and India, have abolished such taxes.
According to a report released earlier this year, a quarter of teenagers said they couldn't afford period products, up from one in every five in 2019.