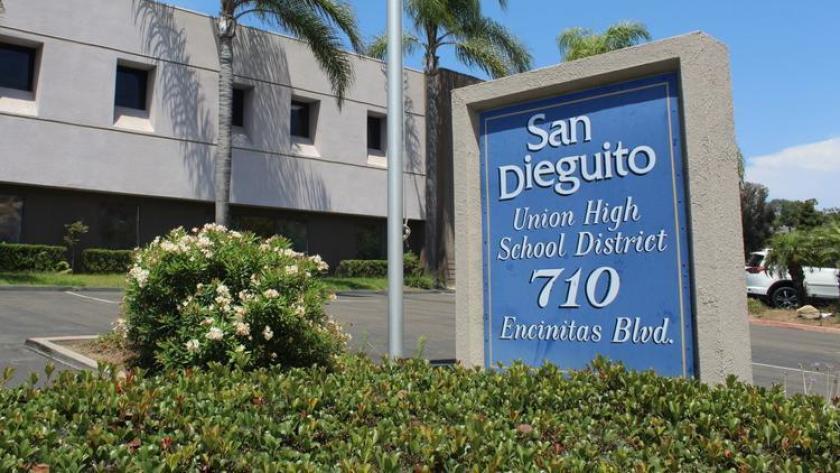 Photo courtesy of San Diego Union Tribune
SDUHSD's Area 5 Election
Julie Bronstein takes the seat on the board of trustees
November 11, 2021
In a recent San Dieguito Union High School District election, candidates ran to represent the board of education in Area 5 of California. Area 5 is a boundary in the San Dieguito Union School District. One trustee is elected to the board of trustees according to these boundaries. This election was to select a new board member for Area 5, in which seven local candidates ran  seeking to make changes in the district.
A new member needed to be elected after a petition was filed by the SDUHSD faculty association against board member Kristin Gibson. The election took place on Nov. 2nd, and starting from the beginning, Julie Bronstein took a significant lead in the votes. She received nearly 60% of the votes, with second place going to Ty Humes, and third place going to Lea Wolf.
The winner Julie Bronstein is a Caramel Valley resident and has two children in the SDUHSD school district. She currently serves as the Vice President of Development on the board of the CCA Foundation. Her background includes attending Scripps and getting a masters in public administration at USC. She has experience as a non profit leader and education advocate which led her to run for this position. 
The winner of this election holds an important role in the Board of Education, and she will help oversee the 174 million dollar budget the district has at its disposal. This is during a time when the district is having financial difficulties and lots of disagreement is occurring from faculty and board members. Bronstein will take office on Area 5's Board of Education on Nov. 18th.